2017
January 2017
Warhammer 40,000: Sanctus Reach (Slitherine): 19 January 2017
It's Space Wolves vs Orks in this Slitherine rendition of the classic tabletop campaign.
Sniper Ghost Warrior 3 (CI Games): 27 January 2017
A third modern-day, first-person snipe fest. Retired American marine Jonathan North is in Georgia (not the US State) for one last set of sniping jobs, to prevent another Cold War. Sniper Ghost Warrior 3 is boasting more open environments than the previous two games. Recently delayed until 2017.
Resident Evil 7 (Capcom): 24 January 2017
Announced during Sony's E3 2016 press event, but confirmed for PC shortly afterward. Resident Evil 7 is set in modern-day, rural America, and takes place after the events of Resident Evil 6. They're using a new 'RE Engine' for this one.
Tales of Berseria (Bandai Namco): 24/27 January 2017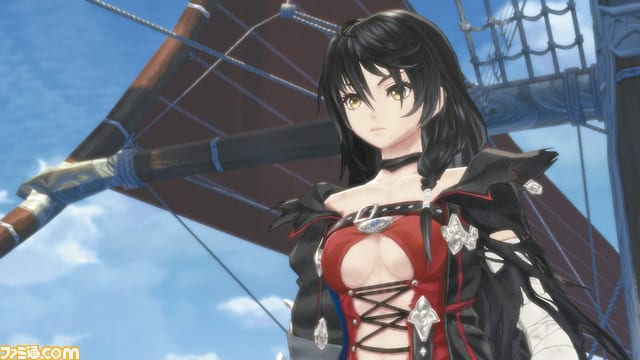 The PC will be getting Tales of Berseria, the upcoming entry in the Tales series of JRPGs. We got Tales of Zestiria recently, so presumably that sold well enough on Steam to merit this release. It's due out in Japan some time in 2016, with the western localisation release set for 24 January in the US and 27 January in Europe.
Hitman (IO Interactive): 31 January 2017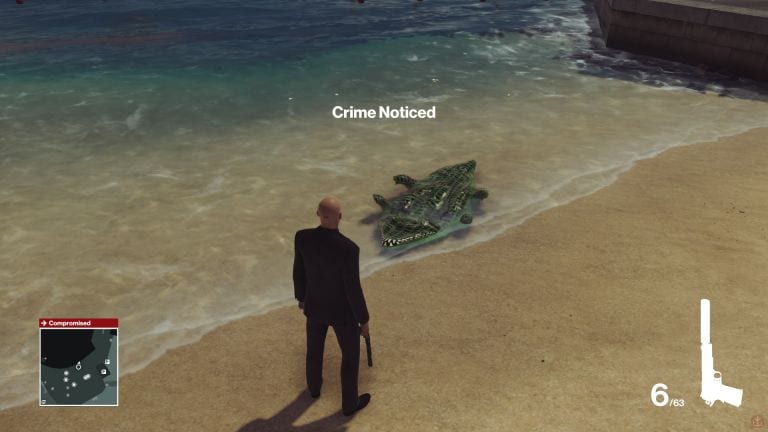 Hitman is being released as an episodic title, and is so far (some online-only rubbish notwithstanding) well on its way to competing with Blood Money for the best in series badge. But if you're wondering when all the episodes will be complete and the full game can be purchased in one go, it's 31 January 2017.
February 2017
For Honor (Ubisoft): 14 February 2017
Ubisoft's hot hot third-person viking on samurai on knight multiplayer action title got a Valentine's Day release date at E3 2016. It has a single player campaign too. They'll no doubt be a beta ahead of release.
Sniper Elite 4 (Rebellion): 14 February 2017
Another title hoping to get lover's hearts pumping on Valentine's Day. This sequel is set after Sniper Elite 3, a game which we rather enjoyed. Players are being transported to Italy in 1943 and elite marksman Karl Fairburne also returns to take down those damn Nazis.
Berserk and the Band of the Hawk (Tecmo Koei): 21 February 2017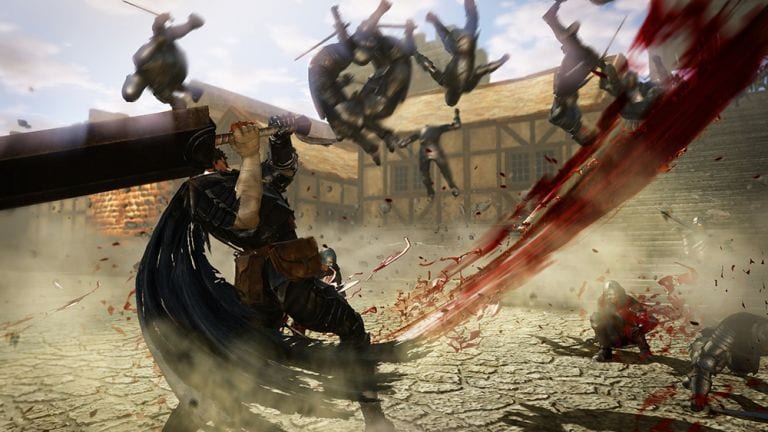 Musou-styled (think Dynasty Warriors) version of the popular Berserk manga/animated trilogy. Will cover the 'Golden Age' and 'Hawk of the Millenium' arcs.
Halo Wars 2 (Creative Assembly): 21 February 2017 – Windows 10 only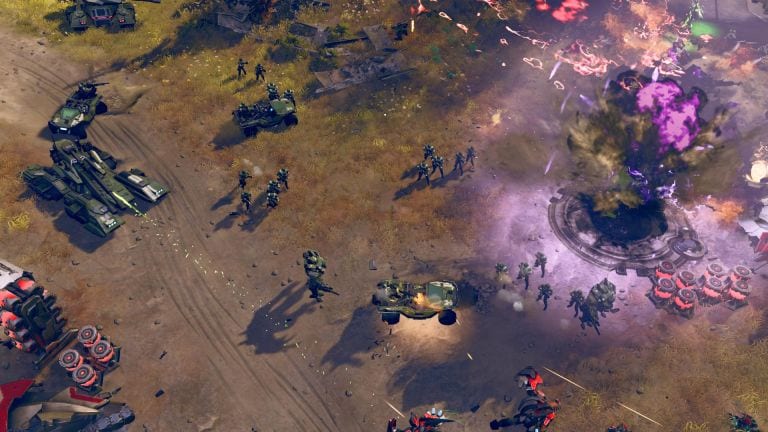 Real-time strategy sequel heading the way of Windows 10. The forces from a little-known series called Halo do battle.
March 2017
Ghost Recon Wildlands (Ubisoft): 7 March 2017
Ghost Recon goes open world in Wildlands, as part of some sort of unholy union between Ubisoft's tendencies towards open worlds and anything with the name Tom Clancy on it. You'll apparently be infiltrating and destroying Bolivian drug cartels, either solo or with some co-op pals. As of E3 2016, coming in March 2017.
Routine (LunarSoftware): March 2017
Set on an abandoned Moon Base, Routine looks like it could be one of the more interesting first person horror titles of recent times. The latest release indications are "TBA", so 2016 is probably out. 2017, maybe.
ELEX (Piranha Bytes): Q1 2017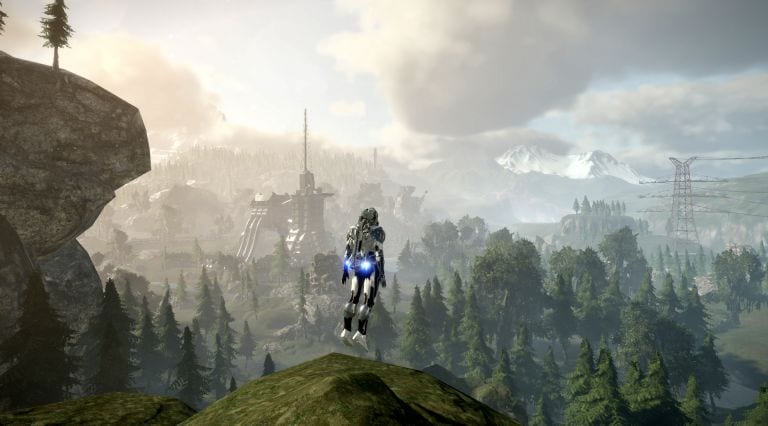 The creators of the Gothic series are moving into sci-fi RPG territory with this upcoming title. Magic and technology, fantasy and sci-fi, reason and emotion, all collide as multiple factions all have their own designs on the element of 'Elex'.
Expeditions: Viking (Logic Artists): Q1 2017
After Expeditions: Conquistador, Logic Artists have turned their gaze to the seafaring Vikings for the next tactical RPG in the series.
The Fall Part 2: Unbound (Over The Moon): Q1 2017
Part two of the side-scrolling puzzle-adventure trilogy, in which artificial intelligence ARID gains control over a new set of robots.
Impact Winter (Mojo Bones): Q1 2017
Jacob Solomon has 30 days in which to keep his fellow survivors alive before help arrives. Are you up to the task?
The Mandate (Perihelion): Q1 2017
The much-delayed Kickstarter is scheduled for an early 2017 release. It's aiming to do Pirates! in space, so hopefully it'll be worth the wait.
Mass Effect: Andromeda (BioWare): Q1 2017
Two E3s have passed without a whole lot of specifics being revealed about this game; but there's said to be more exploration, more Mako (yay?) and, one can assume, more romances. It is BioWare, after all. You're not playing as Shepard this time (you're 'Ryder' instead), and it all takes place far, far away from the events of the first trilogy. Q1 2017 is said to be the release window, so late March is a possibility.
Nier: Automata (AQ Interactive): Q1 2017
The follow-up to Nier will be heading to the PC in "early 2017".
South Park: The Fractured but Whole (Ubisoft): Q1 2017
South Park: The Stick of Truth got stuck in mid-publisher limbo for a while after the THQ bankruptcy and purchase by Ubisoft, but things should go a little smoother for The Fractured but Whole. Uh, so to speak. Matt and Trey will be heavily involved once again, so the change from Obsidian to an internal Ubisoft development studio shouldn't have any significant effect on the writing. This time, the South Park kids are playing (and arguing about) super-heroes. Now due early 2017.
Sonic Mania (SEGA): Spring 2017
A 2D collaboration between SEGA, Christian Whitehead, Headcannon, and PagodaWest Games. Play as Sonic, Tails or Knuckles on remixed and brand new levels.
Styx: Shards of Darkness (Cyanide Studios): Q1 2017
The sneaky gobbo will be back for another round of stealth infiltrations. Expect more vertical level design, an expanded levelling system for Styx and more fluid movement.
Torment: Tides of Numenera (inXile): Q1 2017
The wordy RPG has, at last word, been pushed to Q1 2017, and will be published (at retail) by Techland. Currently in Early Access.
Outlast 2 (Red Barrels): Q1 2017
The horror continues in this sequel from Red Barrels. It will feature a new location, new characters, and some of the spook-tastic features that made the first game a success LIKEJUMPSCARESRARR!
Ultimate Marvel vs Capcom 3 (Capcom): March 2017
The much beloved fighting title appears on PC in March 2017.
Cuphead (Studio MDHR): mid 2017
Delightfully terrifying run-and-gun platformer based on the mightily fucked up cartoons of the 1930s. Many bosses are promised, as are many nightmares (probably.) Cuphead has lost a bet with the devil (which I guess explains a few things,) and must make amends. Two player co-op is an option as well, so you can share the whole alarming ordeal with a friend.
Prey (Arkane): Spring 2017
Human Head's Prey 2 was unceremoniously bled to death by Zenimax, but what remained (the name) was handed over to Arkane Austin to do something with. So far it looks like they removed the '2' and made a game inspired by System Shock. Will it be to System Shock 2 what Dishonored was to Thief: The Dark Project? That would be alright. Chris Avellone is doing some writing for this, too.
Bulletstorm: Full Clip Edition: 7 April 2017
Remastered version of Bulletstorm, published by Gearbox. Promising 4K support, improved textures and all that jazz. Mileage may vary on PC, where it already looked and ran pretty decent. Duke Nukem is showing up as a playable character too.
Outcast (Appeal): May 2017
Outcast – Second Contact will be released for PC in May 2017 and Cutter Slade will be heading back to the parallel world of Adelpha to uncover its secrets.
The original game was released back in 1999 and it captured the imagination of PC gamers thanks to its fantastic graphics technology. It looks like the new version Appeal is creating is just as stunning. This is definitely a game to keep an eye on for next year.
Yonder: The Cloud Catcher Chronicles (Prideful Sloth): Q2 2017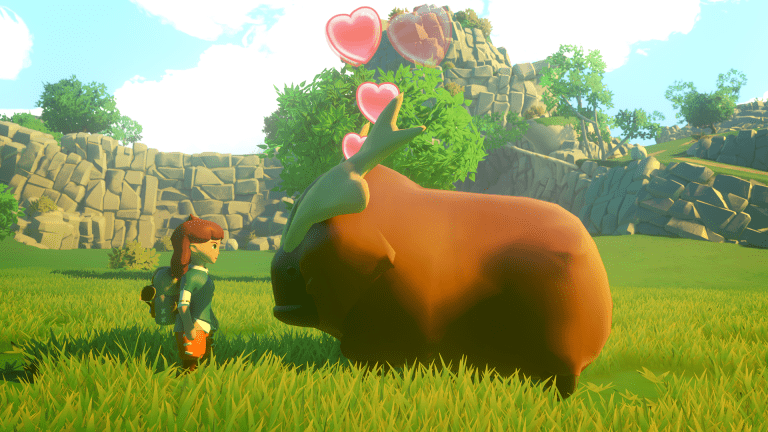 Explore the charming (if a bit murk-infested) island of Gemea, and help it flourish by engaging in crafting, brewing and the like. Cute, tubby animals are just a bonus.