MechWarrior 5 is coming out on Tuesday as an Epic Store exclusive. Due to this, any diehard mecha fans who prefer to keep their games in just a single library have quite the wait in front of them. If you fall in this camp, though, there are still some damn good mech games on Steam that you still might not have played. Here are my picks for five of the best ones.
Zone of the Enders: The 2nd Runner
ZoE 2 might be a fairly old game at this point, but it definitely still stands the test of time. Originally released in 2003, it received a high-quality port developed specifically for the PlayStation 3 after the version included in the Zone of the Enders Collection was in a terrible state. This port painstakingly upscaled and improved the game's visuals. But afterward, this port was subsequently moved around, which is how we got the game on Steam.
If you've never played a Zone of the Enders game, they basically play out like Dragon Ball Z. You pilot an extremely fast mech called Jehuty in a 3D space as you slash and shoot a host of enemies in your path. The second game doesn't require you to play the first, so there's no harm in jumping straight into it. It has some of the fastest, most satisfying combat in any game, so it's something that any fan of the genre shouldn't miss out on.
While there have been occasional rumblings about a third game being made, it looks as if that'll never happen. Still, ZoE 2 is an enduring classic that is a very strong note for the series to have bowed out on.
Project Nimbus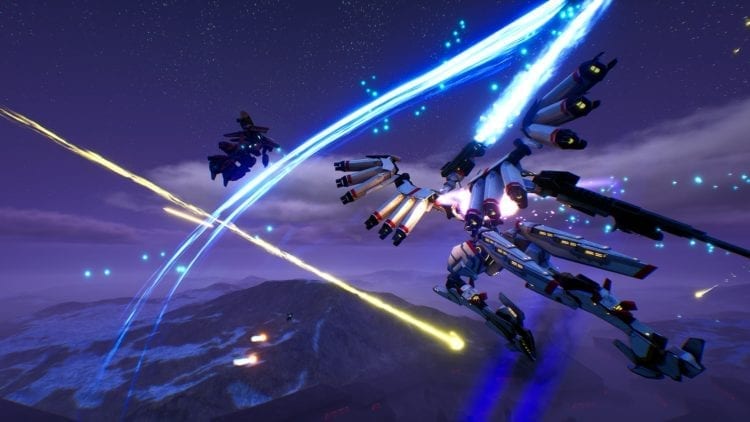 Originally funded via Kickstarter back in 2014, Project Nimbus is fairly different from many genre stalwarts. With very strong anime influences and a surprisingly in-depth storyline, it puts its best foot forward. The only version available on Steam is the complete edition, which adds a fair amount of new content that should keep mecha fans happy.
This game might have flown under some people's radars, but it's a damn fine mecha game. Unlike most others, Project Nimbus really plays more like a dogfighter. You have a melee attack, sure, but you won't be using it as much as the host of ranged weapons you'll find yourself switching between. It's a very fast, fluid title that belongs in the library of anyone fond of such things.
M.A.S.S. Builder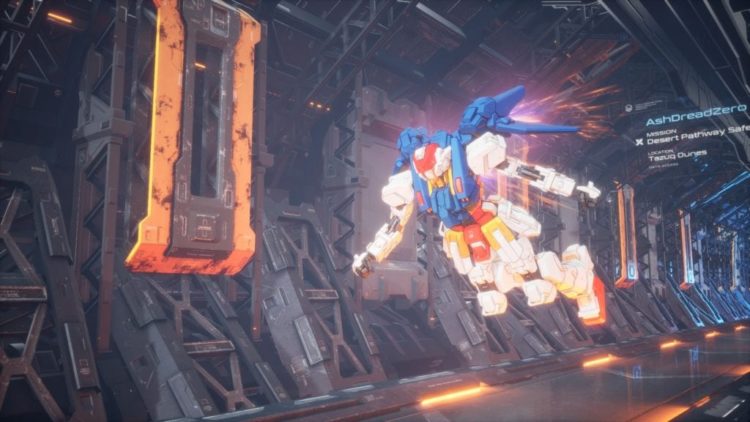 Unlike the other games on this list, M.A.S.S. Builder is currently in early access. However, even in that state, it's still one of the most interesting mech games you can find on Steam. As far as gameplay is concerned, it's a pretty standard affair where you're dropped into maps and have to take down hordes of alien foes with ranged or melee attacks. Everything works well currently and will only improve with subsequent updates, which the game receives regularly.
The real star of the show, however, is the customization. Here, you can fully change out and color every single part of your M.A.S.S., to the point that it's comparable to Gundam Breaker. Any mecha fans who are gung-ho about customizing their own mechs will possibly find M.A.S.S. Builder to be one of the best ways to do this on PC. And with more content on the way, it's certainly a game worth watching.
War Tech Fighters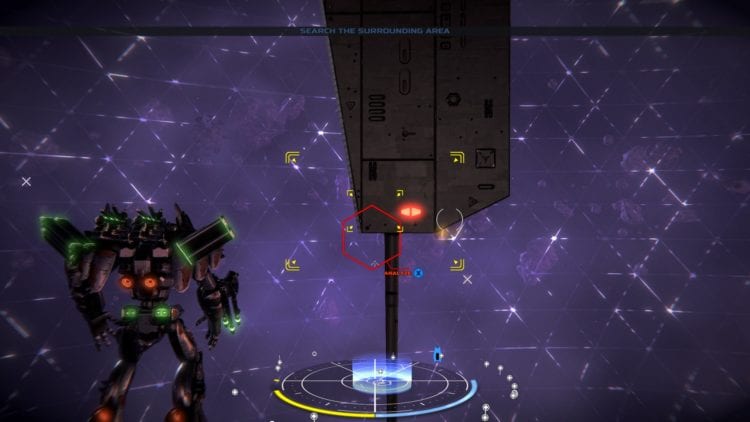 This is the only game on this list not made in Asia. War Tech Fighters is wholly space-based, as you assault enemy forces with the stars as your backdrop. It looks solid and has a good sense of weight to it, but it still manages to nail some of that anime feeling that comes with the territory. The combat options here are more basic than in most of the other games I've talked about, but it plays very well.
See, you only really have a couple of different kinds of weapons in the game, and the customization options are kind of in the middle. They're not nothing and they're not extensive, but you can upgrade and change out various parts. If you're simply looking for some exciting space action, this is a very good choice of game. Especially if seeing a mech get cut in half is especially exciting to you.
Metal Wolf Chaos XD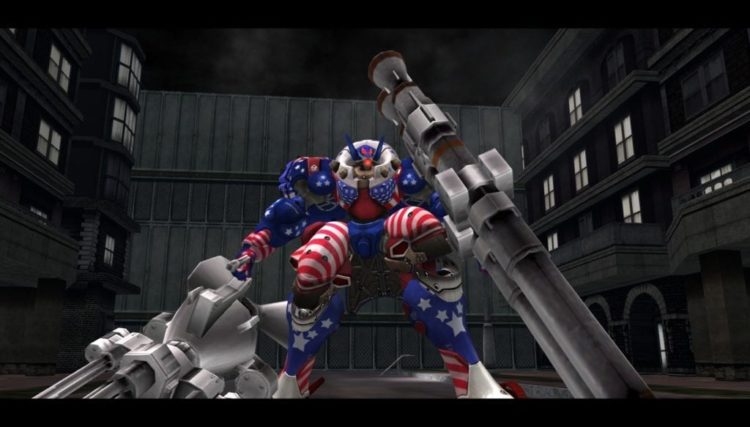 This is the second port on this list. Metal Wolf Chaos, much like Zone of the Enders 2, originally came to consoles in the early 00s. However, this one was only released on the Japanese Xbox, making it very difficult to play for anyone who wasn't willing to make some pricey purchases. Now, though, it's on modern consoles and Steam in the West for all to enjoy.
The story here is a good part of why people were always so fascinated by the game. You play as the President of the United States as he works to fight off a coup perpetrated by his evil Vice President. Metal Wolf Chaos was developed by From Software, who was mostly known for the Armored Core games at the time. Naturally, that means that it has a really good understanding of what makes mecha games work.
You equip a few weapons on each arm and use them to assault targets. I personally find it to control much better than most of the Armored Core games, and I hope that some of those come to Steam in the future as well. It's not a particularly tough game, but it's extremely entertaining from beginning to end. Fans of mech action will certainly find a lot to enjoy about it.
In the end
And there you have it: my five favorite Steam mecha games. If you're looking for a more Western, sim-heavy approach to mecha like MechWarrior, there aren't a whole lot of options on Steam at the moment other than MechWarrior Online. As I'm more of a singleplayer type of guy, I didn't include that one. But it definitely is an option, and it's free-to-play to boot.
Are there any mech games that I missed that you feel belong on this list? Not happy with how anime-heavy it is? Make sure and tell us what your favorites are in the comments below.