A Story About My Uncle is free for the next 48 hours at the Humble Store. Released back in 2014, the game has certainly been around the "on sale" block more than once. Developed by indie studio Gone North Games, it puts you in the shoes of a nephew who crosses dimensions and swings over chasms in search for his lost uncle.
A Story About My Uncle was one of those curiosity games for me. I picked it up on sale some years back. And like every game I picked up with a slashed price tag, I tossed it onto my backlog and forgot it existed. I finally played through the game about a year ago. I ended up being sorry that I sat on it for so long. It's a brisk adventure, coming in at around two hours. But it was quite the journey.
In brief, you discover that your eccentric, genius of an uncle managed to create a portal to another land. Diving through to search for him, you are given a device that allows you to whip through the air like Spider-Man. Using floating chunks of land as anchors, you traverse by swinging over chasms. It's mostly a narrative-driven adventure. As you progress, you learn about your fascinating relative and his adventures with the fish-like people that call the world their home.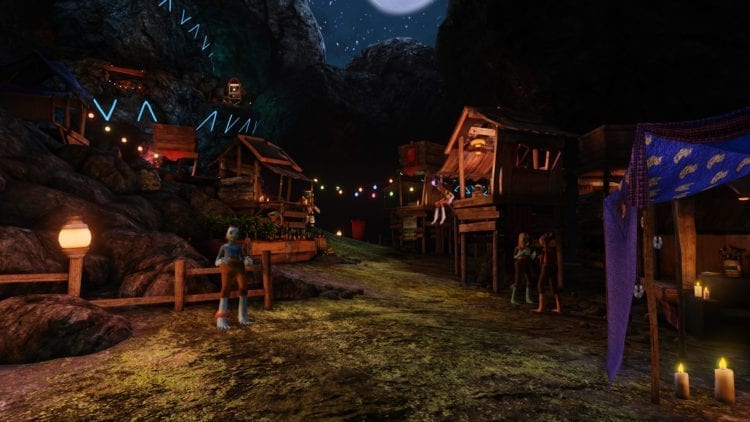 A Story About My Wallet
It's a good lazy Sunday kind of game, and Humble's offer certainly makes it even better. The deal itself comes as part of Humble's current winter sale, which is offering dozens of games at a discount. You can grab some current releases like Kingdom Come: Deliverance for 50% off. Or, you can grab indie classics like Stardew Valley for 10% off, or Darkest Dungeon (if you're a masochist) for 70% off.
But if you're just in it for A Story About My Uncle, then that's fine, too. It's well worth the time invested, if just for the entertaining swinging. You can pick up the game on PC by following the simple directions at the Humble Store. The deal ends on January 12 at 10:00 AM PST.