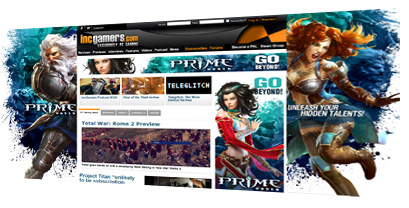 PC Invasion focuses on original content and has a loyal readership who value the opinions of our expert gaming staff. PC Invasion is part of a large network of websites, and by advertising with us, you can reach more than 60 million gamers every month.
Advertising Media
If you're looking to promote a product there are a variety of options available to you. We run advertising plans in a variety of formats as well as custom advertising units.
"If you're making and promoting your own PC game then you definitely want to think about IncGamers. They work really hard, have a growing PC audience and offer great value". – Robbie Cooke – Marketing & PR Coordinator, Rebellion.
Some of the advertisers who have worked with PC Invasion recently include:
Contact
For more information and to discuss opportunities contact:
Paul Younger
Managing Director & Sales
IncGamers Ltd
paul@pcinvasion.com