With E3 finally in full swing, expect a slew of new games to come hurtling toward your face like if you were the last opponent in a dodge ball match. After the Fall is the latest virtual reality shooter by the team that brought us Arizona Sunshine in 2016. After the Fall takes some heavy cues from its predecessor, putting guns in your hand and zombies in your scopes. But while this is your basic zombie shoot-em-up, After the Fall throws you and up to four friends into the frozen wasteland of an alternate Los Angeles.
Story wise, I'm not expecting to be blown away by After the Fall. After all, how much lore can we expect from a blood-soaked zombie shooter? However, I'm actually a big fan with how developer Vertigo Games lays out the canvass before the slaughter begins.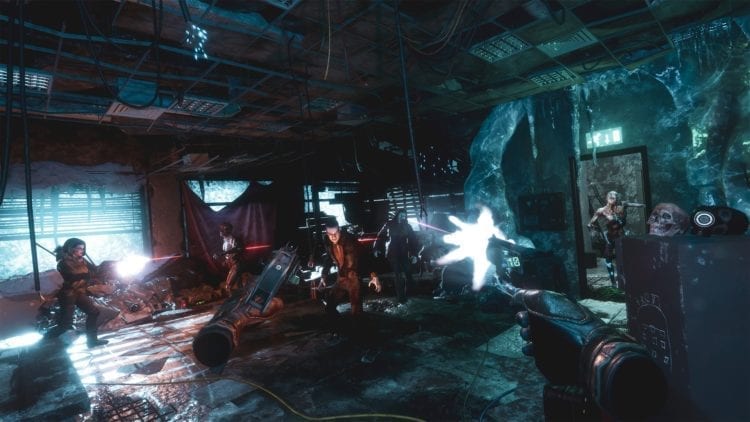 2005, LA. A generation has passed since a mysterious outbreak caused by the excessive use of designer drugs birthed the terrible Snowbreed, infesting our cities and collapsing civilization.
Yes, humanity was toppled from its throne not by waste or global warming, but bath salts and Scooby Snax — I love it. It's like one of those short videos on the dangers of drug use shown to us in elementary school.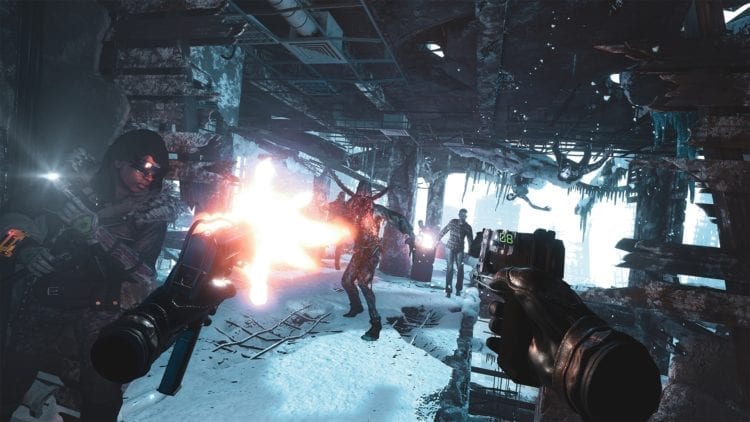 Frozen hell…with friends!
Years have passed after civilization's end in an alternate timeline of 1980s. You are one of the few of those remaining who are immune to the drugs' side effects. There are a variety of weapons at your disposal, including melee weapons, guns and special powers. You can craft or upgrade your equipment, such as weaponry and armor. But you also have access to special abilities, such as mind manipulation.
You don't have to go alone, either. After the Fall is fully co-op and online. The game allows you to join up with others or have new players enter the game seamlessly. Together, you can slay the zombie — sorry, Snowbreed — hoards or complete missions, events, or encounters. There are also boss fights in After the Fall, so having someone watch your back is probably a good move.
After the Fall doesn't have a release date yet, but more information is on the way. Vertigo Games also has a trailer on the horizon, which you can view by following the website.