2019 just kicked off a few weeks ago, but many game companies all over have hit the ground running with announcements, reveals and releases. Just recently, SCS Software pulled the veil back on the next expansion for American Truck Simulator. Introducing, the Washington State DLC. It's set to launch later this year (an exact date has not yet been announced, nor has the price been revealed).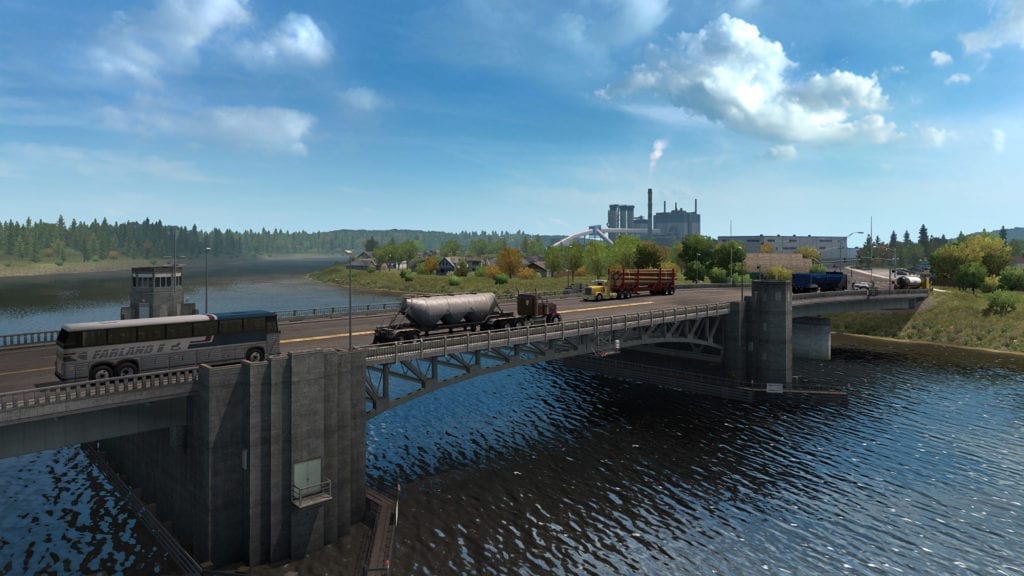 Northward Bound
Home to popular cities like Seattle, and the last state on the west coast before Canada, Washington is well known for its captivating beauty. SCS already gave us a bit of a taste of the northwest's greener pastures with the release of the Oregon map expansion just a few months ago. Rather fittingly, Washington is called the 'Evergreen State' and produces quite a variety of fruit and vegetables. So, just like how logging is a big deal in Oregon, you can probably expect to be hauling a lot of produce to and fro' as you explore the new map.
The addition of Washington means that you will be able to drive all the way down the entire West Coast of the United States (although this will be a much shorter drive than in real-life). SCS has also mentioned that the expansion into Washington creates a "solid bridgehead for future expansions".
That's an interesting choice of words. At this point, the team only has two options for expansions: either to head east into Montana, or hop the border and formally reintroduce Canada to the virtual trucking world. SCS Software's past truck-sim series 18 Wheels of Steel did feature Canada and even Mexico, so this certainly isn't out of the realm of possibility. Though, would it really still be American Truck Simulator at that point? Regardless, only time will tell to see what the team decides to do.