SCS Software has been supporting American Truck Simulator with updates for the last five years at this point, and yet progress isn't slowing down one bit. American Truck Simulator was recently bumped up to update 1.41, which introduces a few new gameplay additions and quality of life enhancements, including the official arrival of online multiplayer functionality.
The new multiplayer mode, aptly named Convoy Mode, has been in a small public beta for the last few weeks. Now, it's ready for primetime. This new mode allows up to eight players to drive together in the same session, support for synchronized AI traffic, time and weather, and even the ability to participate in the same job. If players really want to simulate riding along in a virtual fleet, the synchronization even goes as far as to include paint jobs, truck accessories, and cabin accessories, just to name a few. The one major missing feature is mod support, though SCS has stated that this will come later down the line.
Beyond the addition of the new Convoy mode, American Truck Simulator fans can also enjoy a few other new features. This includes the California Reskin project, enhancements to Photo Mode, and refreshed UI icons.
Freshening things up
As stated earlier, American Truck Simulator is five years old. California was one of three states included in that initial release. Since then, the complexity of more recent additions like Idaho and Colorado present stark contrasts to such older areas like California. Thus, SCS' scenery designers have made some enhancements to bring the California map up to snuff. While this includes some scenery upgrades plus agricultural control stations, which function similarly to the weigh stations that have always been present. The ACS are responsible for checking in the contents of specific cargo types at the border to ensure that no invasive species make it past and that all documentation is in order.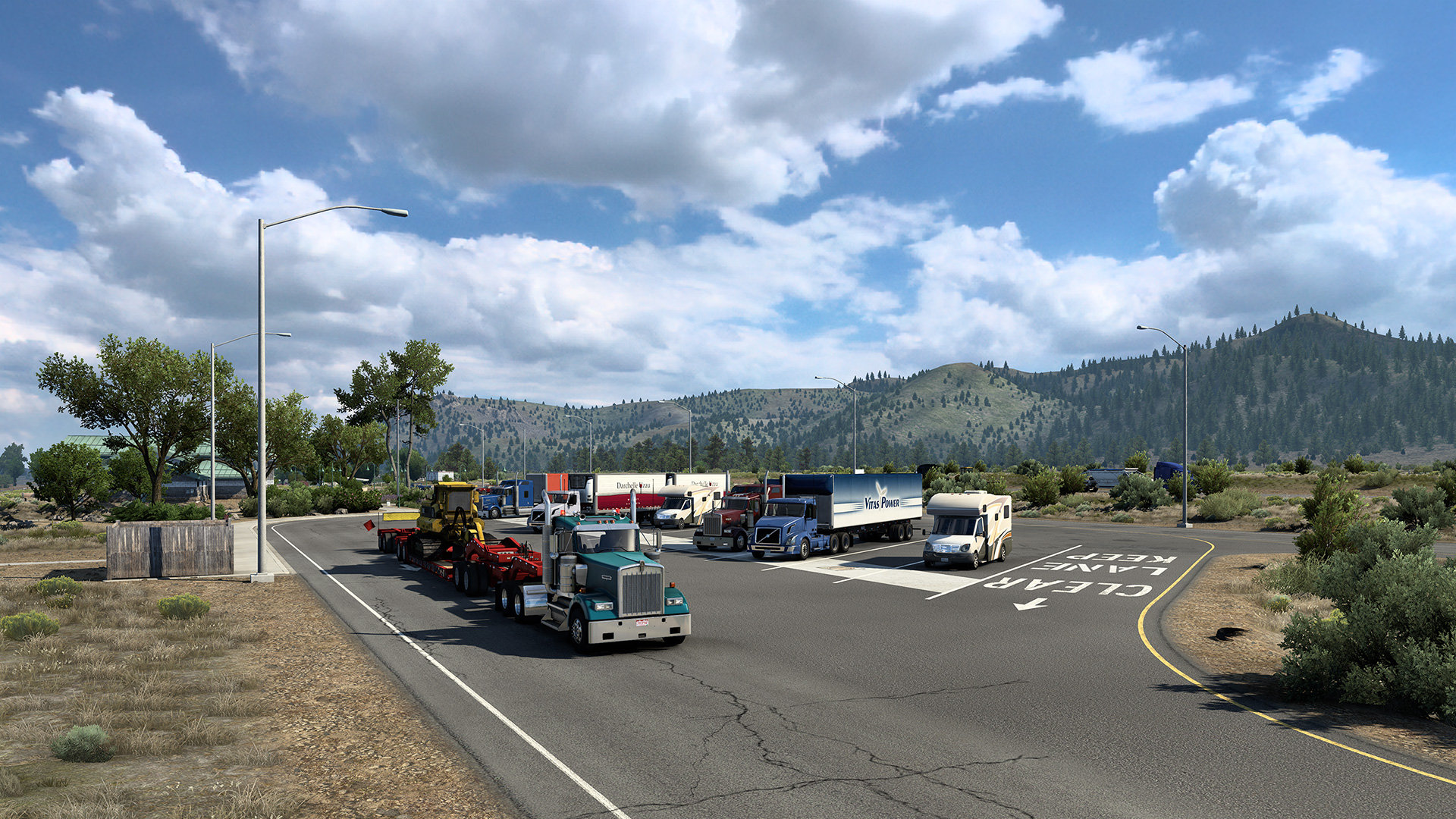 If you want to experience the new California immediately but don't want to spend too much time driving there from wherever you are on the map, update 1.41 also includes a new Quick Travel feature that allows players to jump to any city for a fee. However, if you know how to use the dev console, keep in mind you can do this for free after a bit of tinkering.
Riding around the revamped California is likely going to call for some fresh screenshots. The new Photo Mode now includes the ability to adjust the time of day and weather on the fly to get the "perfect shot." Color balance controls have also been added for further in-game processing.
the new 1.41 update for American Truck Simulator comes just (potentially mere weeks) ahead of the sim's next expansion that focuses on Wyoming. SCS has been showing off the new map more and more in recent times, which suggests that it's in the final stretch of development. Though, there's still no direct word just yet on when it's releasing.