EA just opened signups for the alpha of their next big title, Anthem. The game will be going through its closed alpha testing next weekend. Sign-ups close on December 3, while the test itself will take place from December 8-9. There will be two sessions a day during the alpha weekend, and it does have certain hardware specifications needed to play, so keep that in mind. This won't run on any old hamster-wheel PC.
For those who don't quite remember, Anthem is EA's go at a futuristic tech shooter MMO (similar to Destiny.) It features players taking control of sleek exo-suits called Javelins. So far there have been four playable classes confirmed: Ranger, Colossus, Storm, and Interceptor. These, of course, seem to be tech variants of the standard RPG classes. From the footage we've seen at E3, as well as the customization options, it appears that EA is keen to fine-tune every aspect of this game. And online optimization needs all the fine-tuning it can get.
This Is Very Early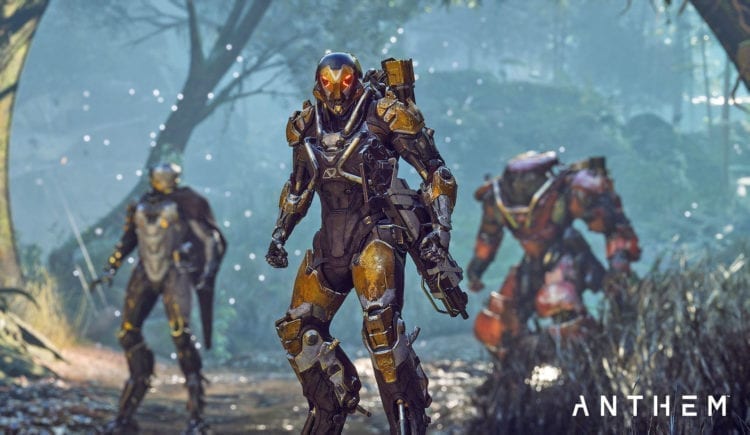 As such, remember that this is a closed alpha. While yes, it is an exciting chance to see how exactly the Colossus moves or what a Storm casting "magic" looks like, there will also be many hiccups. EA themselves have repeatedly stressed that a good portion of the alpha will include them adjusting to server loads and matchmaking specifics, likely interrupting gameplay. Plus, none of your progress will carry over into the final product.
Sign-ups are available on all current systems, including PC. But you can only sign up for one device. You'll also need an EA account to even sign up, which I guess is fair. However, getting in isn't a sure thing even after you take these steps. EA is trying to keep the alpha for these Community Playtests at a smaller size, so it's a luck of the draw.
Can't Gush About It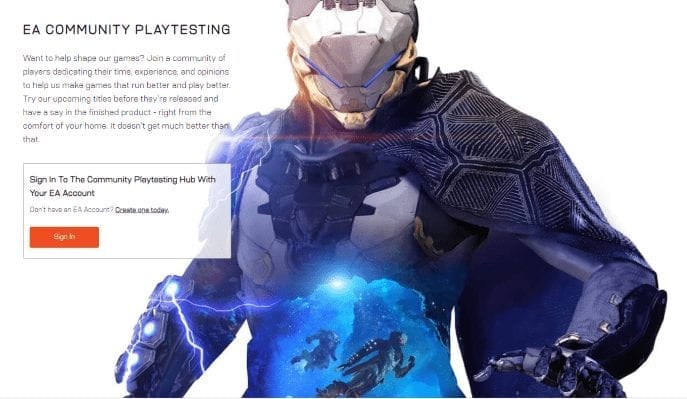 Lastly, like other closed alphas, there is an NDA agreement that comes with making it in. That means no streaming, no videos, and surely no sarcastic tweets. Of course, there'll be people who try and slip through the cracks. I'm sure we'll hear some juicy new details from some "brave" alpha players, but EA and BioWare stress that any feedback should only be shared in the private playtester forums.
BioWare is developing the game with EA publishing. And that same BioWare has never exactly been known for their amazing online services. Sure, they've been passable in the past with the Mass Effect online modes. But the bigger the average player base, the more server load there is and the higher the chance of issues.
Anthem promises to be huge. Therefore, it is incredibly smart of them to use this closed alpha as an opportunity to improve their netcode and online systems. Additionally, people are just genuinely excited to see how the game plays.
So hurry and sign up! There is no harm throwing your hat in the ring right? Even if you're not one of the many excited for Anthem, why not try your luck?
[Source]