Respawn Entertainment has just released a minor Apex Legends update that makes a few changes to Arenas, including punishing quitters with penalties similar to those in Ranked Battle Royale matches. The update also makes some small changes to Wattson and Valkyrie. Plus, gives the loot pool a little once over.
Starting with the Legend updates, Wattson's fence will once again slow players when they come into contact with it. As for Valkyrie, there's now a short input delay after you activate her Ultimate ability to prevent you from instantly canceling it. Valkyrie's Ultimate can also no longer be activated shortly after using a jump pad.
When playing Apex Legends in the battle royale mode, you may have noticed that Level 1 backpacks are incredibly hard to find. This is because they were spawning almost exclusively in loot bins. Respawn says this patch should distribute the loot more evenly on the ground. The developer has also slightly increased the spawn rate of Level 2 Evo armor.
The honorable Arena update
Since the Arenas mode in Apex Legends launched with the Legacy update, players have been complaining about quitters. Every player, ability, and bullet count for a lot more in Arena matches as opposed to the battle royale. Having one of your three players leave the game almost certainly guarantees a loss. Since there were no penalties for leaving, salty players would leave if they weren't happy with a teammate or if they lost a few rounds.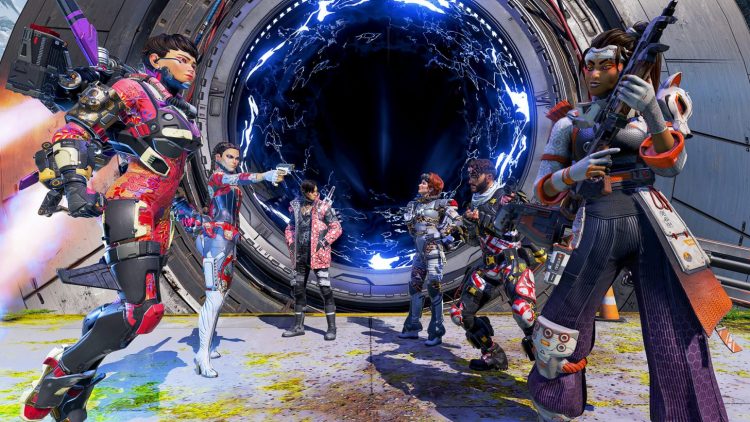 That type of behavior should be a lot less common now. Players who leave while in a full squad will now see a notification before attempting to leave a game in progress. If they choose to leave anyway, they will be penalized. If you are partied with a quitter , you will also be penalized. So, be careful who you party with.
The final update to Arenas in the latest Apex Legends patch concerns the Bocek compound bow. Shatter Caps is now the Level 2 Hop-up upgrade and Deadeye's Tempo is Level 3.