Respawn Entertainment has set a brisk pace for its content drops and it's not slowing down at all, with the next one arriving just in time for Halloween. The Apex Legends Fight or Fright Collection Event begins Oct. 15 and runs to Nov. 5. During this time players will be able to participate in a new limited-time mode, complete event-related challenges, and unlock Halloween-inspired skins for legends and weapons.
Something wicked this way comes. 🌘

Introducing the Fight or Fright Collection Event, where darkness falls upon Kings Canyon in a haunting all-new limited-time mode: https://t.co/iZm17wQIVI pic.twitter.com/ZR2j1I7a3f

— Apex Legends (@PlayApex) October 7, 2019
Darkness descends on Kings Canyon
The most innovative part of the event is the new limited-time mode: Shadowfall. Apex Legends' previous events never changed the game in any fundamental way; you've just had some weapon restrictions. But Shadowfall is introducing an entirely new way to play the game. Additionally, it's taking players back to the original map, Kings Canyon. At night.
The match begins with 35 players dropping into the shadowy Kings Canyon where they'll fight to the death, classic battle royale-style. But then they'll also fight undead. When you eliminate a player, they will respawn as an undead version of their legend and join the Shadow Squad. Undead players will not be able to use weapons or legend abilities, but they'll have increased movement and jump speed, as well as a vicious melee attack. They'll also be able to scale walls — and have unlimited respawns. Classic, mindless undead horde stuff.
Once there are only 10 legends left alive, the game changes from battle royale to survival. Remaining legends must band together and make their way towards an evac ship that will spawn somewhere randomly on the map. Meanwhile, the Shadow Squad will attempt to ensure no one leaves Kings Canyon alive.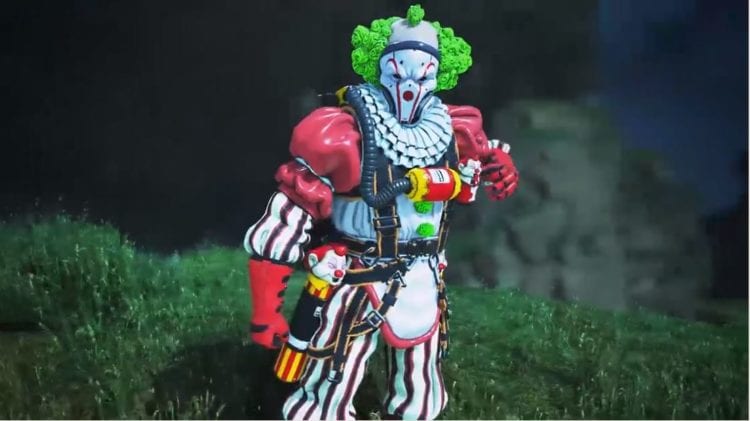 Get dressed up for Halloween
Apex Legends has some skeletons in the closet when it comes to events and skins. With the Iron Crown Collection Event Respawn Entertainment turned fans into a raging mob and eventually had to apologize for the way the event was run. The main issue players had was that they had no way to work towards specific skins. It was only through complete luck that they would get the drops they wanted from loot boxes.
This time players will be able to unlock five cosmetic items by completing Fight or Fright challenges. Most of these challenges revolve around the Shadowfall event, and two of the items are legendary weapon skins.
There are also another 24 limited-time premium cosmetic items to unlock. Right from the start players will have a few ways to unlock these items. You can purchase them for Apex Coins, craft them with crafting materials, or get them as a drop in the event-exclusive Apex Packs. Still no way to spend your Legend tokens, unfortunately.
Direct Purchase

Legendaries – 1,800 Apex Coins
Epics – 1,000 Apex Coins

Crafting

Legendaries – 2,400 Crafting Metals
Epics – 800 Crafting Metals

Event Apex Packs
If you manage to unlock all 24 of the Fight or Fright cosmetics, you'll be rewarded with the new Lifeline Heirloom set for free. If you miss out on it now, you'll still be able to get it as a drop from Apex Packs after the event. You'll need to put on your pants with +5 to luck to stand any chance of getting that fortune.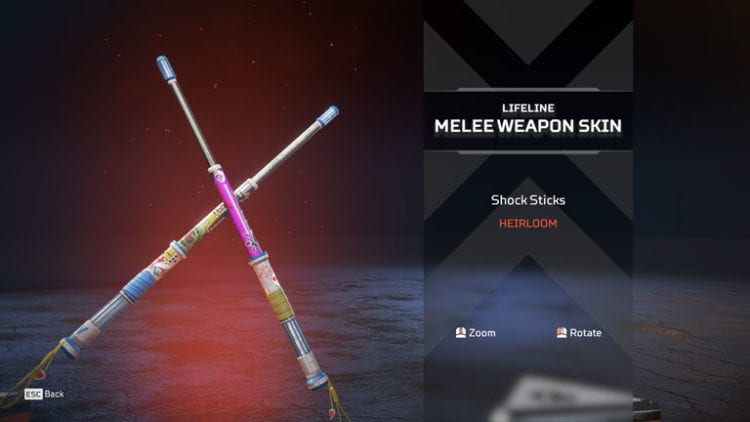 In the spirit of Halloween, here's a trick for you to pull on Respawn Entertainment. Set your PC date to Oct. 18 and Apex Legends will think the event has already begun, allowing you to preview all the cosmetics in-game.
Want to see the new event? I figured a little trick out lol wtf @PlayApex
Change your date to October 18th and you can see the full event. Yes.. im not joking. pic.twitter.com/iHI9XuKqaC

— iLootGames (@iLootGames) October 7, 2019