It looks like lots of gamers are enjoying Apex Legends. Respawn Entertainment's battle royale managed to break the 50 million players mark over the weekend.
Part of what makes Apex Legends exciting is that we're only at the starting lap. There are more unique moments, possible new modes, and legends to be revealed. One of those happens to be Octane. The hero was leaked recently by a source who claimed to have taken a picture while someone in the studio was working on it. And the player base has gone ga-ga while waiting for official news.
Here's Octane's artwork file provided by a source to our sister site, Dailyesports:
High Octane, High Buzz
The source claims that these leaks are, indeed, legit and that there's a good chance Octane will be officially revealed within the coming days once Apex Legends' first Battle Pass is released on March 12. The source also noted:
"The Battle Pass will not be purchasable with coins, and will be a static item in the shop."
Also intriguing are additional leaks that have flooded the Apex Legends subreddit. The image below from Reddit user Voeno shows Octane's skill set: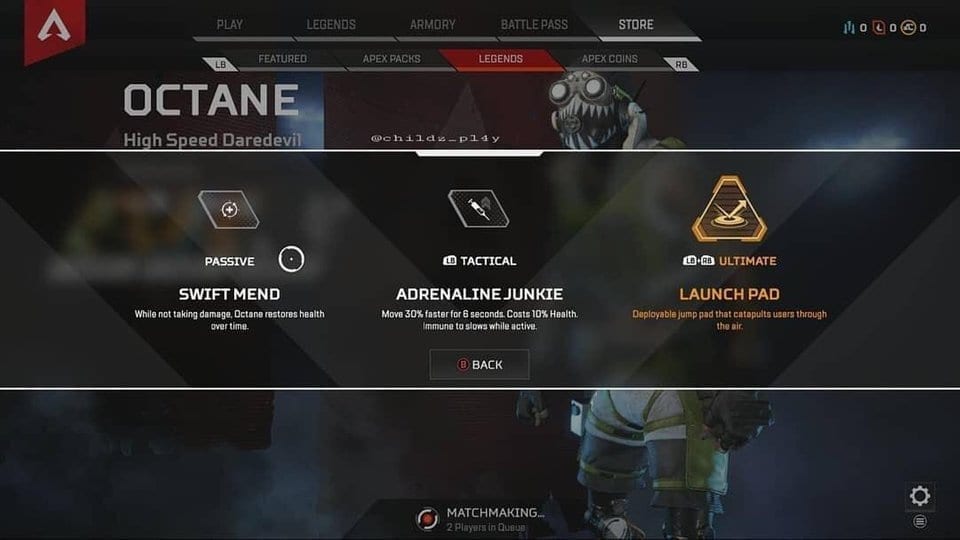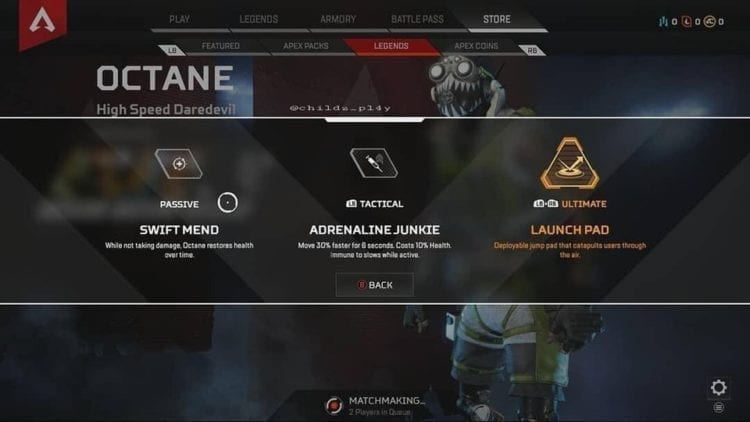 He's got a passive that lets him heal when not taking damage. He's also got a tactical skill that increases movement and prevents slowing effects at the cost of health. Octane's ultimate skill might be something that provides some hilarious fun since it'll let your squad hop great distances by way of a launch pad. Trampoline-based assaults, anyone?
Another leak from user HansLandaBlackout shares the names of new heroes that might be added in Apex Legends. The existing characters are listed, and Octane's there are well. There's also "Crypto," "Husaria," "Jericho," and, well, a template.
Again, these are all rumors to keep fans preoccupied until the official announcement comes to pass. Reddit user YnonA also joked that it's a good way to farm some upvotes and karma in a humorous take: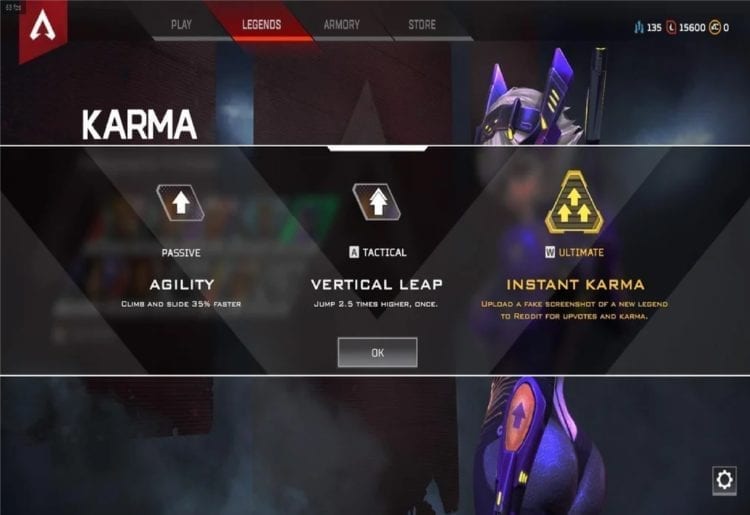 Whether you're eagerly anticipating announcements, or just enjoying the ride, Apex Legends has proven that the hype and the buzz are indeed real. The game's continued success and player base growth are indications that it can only get bigger from here.