It is an exciting time for players of Magic: The Gathering — whether that is the physical tabletop card game, or the digital version Magic: The Gathering Arena. The newest set, Core Set 2021, has just released both physically in stores, as well as in Arena. We got the chance to talk to Mark Heggen, the product architect of Magic: The Gathering, as well as Jay Parker, the director of Magic: The Gathering Arena about all the fun things Core Set 2021 is bringing to the physical and virtual spaces of the game.
Merging the physical and digital worlds
PC Invasion: The new set has been designed from the ground up to be the most beginner-friendly set to date. What does that mean exactly? What is the focus? And compared to the other Core Sets?  What's the most exciting feature of the new set?
Mark Heggen: The guiding light of Core Set 2021 was refocusing what the "core" in "Core Set" means. In recent years, we've continued to iterate and evolve what a Core Set can be. M21 is an extension of that philosophy with some powerful new tools and exciting reprints designed to excite the core Magic player.
That said, we've also made sure that the set is understandable and easy to grasp for newer players. We want to give our core players the best tools possible to bring their friends into the game with a Core Set that excites the Magic faithful, but has enough clarity and new player appeal. I think we succeeded with Core Set 2021.
The Arena code card is a great way to get players invested in Arena when they buy physical cards. Where did the idea come from to do this? Did the physical version help Arena or Arena help the physical version? If so, in what way?
Heggen: The way we like to think about Magic is as a whole ecosystem of products that can work together to help people play the game they want to play it. Part of that ecosystem are the code cards that you'll find in different Magic products, but there's a lot more to it than that. Since much of our community has been sheltering in place for the global pandemic, we've also introduced a number of programs that tie Arena closer to Wizards Play Network stores (officially sanctioned local game stores that receive promotional products and tournament support), like Be Your Store's Champion and Friday Night Magic at Home. For us, it's all about helping our players to experience the best strategy game in the world, no matter how they choose to play.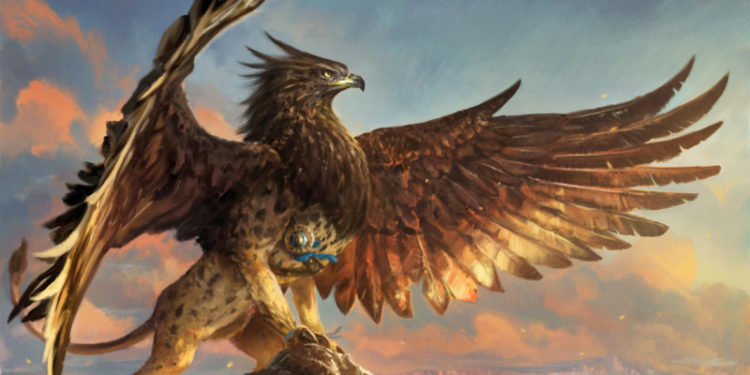 Making digital cardboard
What can you tell us about the Arena Starter Kits? How different are they from the Spellslinger Starter Kits?
Heggen: Arena Starter Kits are an updated replacement to our previous Spellslinger Starter Kits. The card content is very similar: two ready-to-play decks meant to battle it out as newer players learn the game. The main difference is how the products teach brand new players the rules of the game. The older kits attempted to teach the basics of the game with long inserts full of written instructions, but as we did more and more testing with these, we learned that players had a much more enjoyable and successful experience if we instead sent them to Arena where they could take advantage of the interactive tutorial experience there. So the kits come with a code that allows you and a friend to each unlock both of the decks in Arena, where you can learn the ropes at your own pace.
What else has the team done to integrate the physical game with the Arena? Are there other ideas the team has come up with that couldn't be implemented for one reason or the other?
Heggen: Select Magic: The Gathering tabletop products come packaged with a code for Arena, including pre-release kits and Planeswalker Decks for Core Set 2021. We also recently introduced the Arena Starter Kit, which helps new players begin their experience with tabletop and Arena simultaneously—they can learn and play wherever works for them. And, as I mentioned before, we've introduced a number of new programs during the pandemic that can help WPN stores connect to their communities through play in Arena.
As for other ideas, we're certainly always thinking of new ways that we can better connect tabletop and Arena together. Nothing that I can talk about, but we're always innovating and working to help offer our players more ways to enjoy Magic.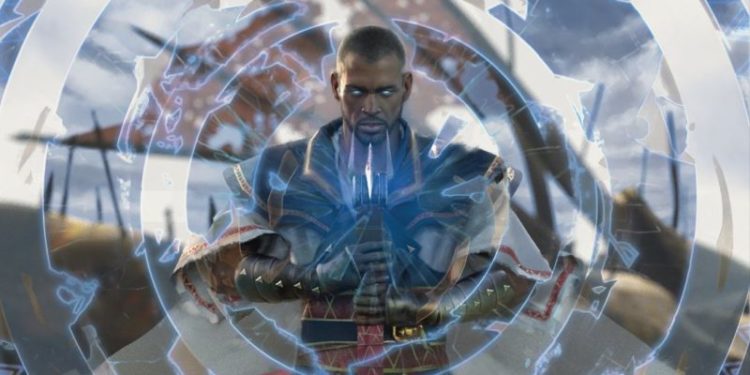 Card games in a post-COVID world
The pandemic has made online gaming more important than ever, especially for TCG players. Has the increase in online activity led to an increase in players for Arena? If so, has this affected development in any significant way?
Jay Parker: Yes, since the beginning of the pandemic, we have seen an increase in play on Arena. We've also been working on a number of features to help ensure that the quarantine doesn't prevent players from enjoying their favorite aspects of Magic – we fast-tracked getting Player Drafts into the game, added Friday Night Magic to our event rotation every week so players can still connect with their favorite stores, and opened up access to modes like Brawl. Overall, we're working to ensure that there's a wide variety of great Magic to play on Arena.
One of the biggest differences between Arena and Magic: The Gathering Online is the number of formats available. What kind of formats would you like to see added to Arena, and is there any way that the physical game could help support it?
Parker: The next format we'll be adding to Arena is Jumpstart, coming in July. This is a fun, fast take on limited (formats where players build their decks from a limited pools of cards, like drafts), where players of all skill levels can quickly get into the fun and variety. Jumpstart will also add over 300 new-to-Arena cards to Historic (an Arena only format that lets players use older cards that have rotated out of the standard format), and we'll continue building out that format with Amonkhet Remastered in August, bringing another round of new cards. This all also goes to support our longer-term project of working our way to supporting Pioneer (a non-rotating format where players can use cards from the Return to Ravnica set and onward), which you'll hear more about later this year. In addition, we're opening up Brawl, making it a mode available to all players with no fees starting on July 1. Magic certainly has a huge range of formats and ways to play, and we're working steadily to expand what Arena offers here, so Magic players of all skill levels and preferences have great options in Arena.
More exciting things to come
The recent Godzilla cards are super cool and it is great that they are also playable in Arena. What other crossovers would you like to see in the game that would mesh well with Magic?
Heggen: Glad you enjoyed it! In terms of other crossovers, I can't give specifics but let's just say I'm looking at a whiteboard right now that's covered in ideas. There's definitely some other fun stuff we'd like to explore.
---
A big thanks to Mark Heggen and Jay Parker for taking the time to speak with us! You can download Magic: The Gathering Arena right now and start playing with the brand new Core Set 2021. If you are a brand new player, you can use the code "PLAYM21" to redeem three packs of Core Set 2021 for free.