It was not too long ago that we got the reveal for the upcoming Ark II. The trailer at The Game Awards 2020 featured a Vindigenous Vin Diesel going at it against prehistoric beings and dinosaurs, so you know it is going to be a crazy time. However, before we even jump into the sequel, it's important to realize that the first game is still an extremely popular experience for many players. Ark: Survival Evolved continues to grow its player base, and with such support over the years since its debut in 2015, it is no surprise. That said, the final paid DLC for Ark: Survival Evolved, Genesis: Part 2, has been subjected to a delay.
In a post on the official game website, developer Studio Wildcard apologized to the community for the delay. Due to the restraints of the pandemic and developers needing to work from home, the impact on Genesis: Part 2 was not small. As such, it would have been too big of a challenge to launch the Ark: Survival Evolved DLC without a delay. Instead of a March release, the DLC is now slated for a May 26 launch.
For many, this will likely be the swansong for Ark: Survival Evolved. The Genesis: Part 2 DLC is meant to serve as a grand finale of sorts for the survival game, before the team shifts its full focus to Ark II.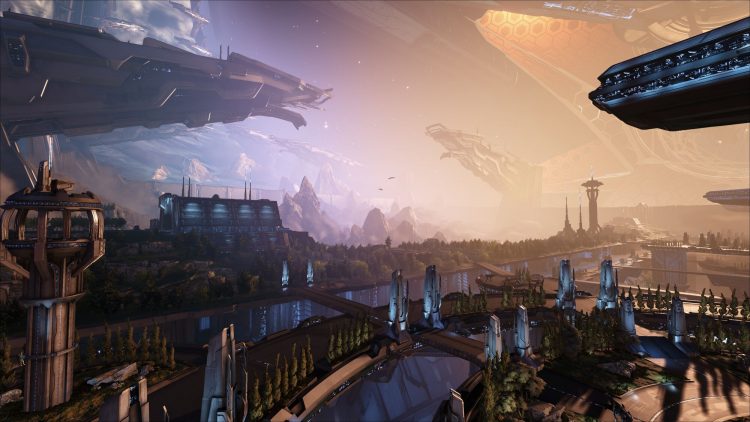 A new world awaits
As such, it is imperative that Studio Wildcard gets it right. The narrative, cinematics, and end-game all must be in order for players to enjoy one last hurrah. Based on that, a delay in the final DLC for Ark: Survival Evolved is not exactly a bad thing. It will provide additional time for the team to polish up the expansion.
Studio Wildcard wants Genesis: Part 2 to be special to fans, and who can blame them? For the community, this is nothing new as well. The first part of Genesis also underwent several delays. It finally arrived in February 2020 after a three month delay.