The Wren and The Cursed
These are the first two Children of Danu that you'll face in Assassin's Creed Valhalla: Wrath of the Druids. Clues to find The Wren will be given once you have the "Potion of Blood" main quest.
The Wren
Search the hut at Port Auley in northern Connacht.
Check the ritual stones in Lough Gara. It's a lake to the east of Drumanone and Kesh Corran (also in Connacht).
The Wren is chilling in Rathcrogan's town square near the wicker man.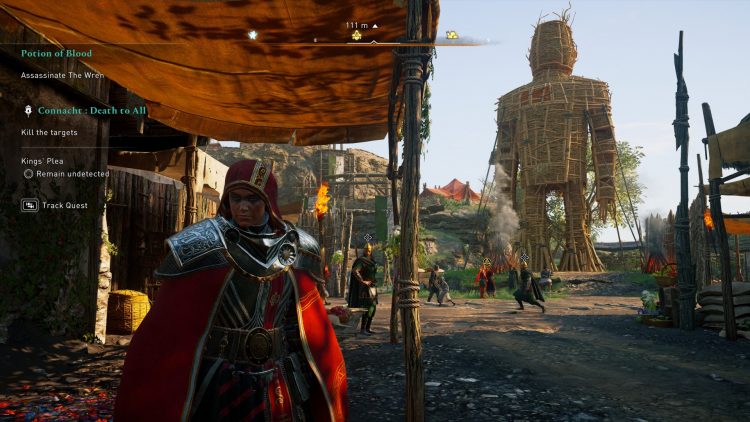 The Cursed
After eliminating The Wren, return to Deirdre and she'll tell you about The Cursed. You'll need to investigate the village of Tuam in western Connacht. Then, you'll go to a marked location while Ciara is following you.
Here, you'll encounter a púca, a creature from Irish culture. Ciara surmises that the púca simply took on the form of a werewolf. However, it's more likely that the hallucinogenic fog is playing tricks on Eivor's brain.
You'll have a short fight against the werewolf, so try to avoid its lunging attacks and bites. After dropping its HP a bit, it'll run away. Follow it to a ritual area called Lackanscaul.
Note: It's possible to encounter a bug during this fight. The script where the werewolf would run away wouldn't fire, or it'd be "neutral" (i.e., it'll just walk around Eivor). If the battle doesn't end after dropping the werewolf's health significantly, or if you notice that you can't damage it anymore, you'll have to reload an earlier save.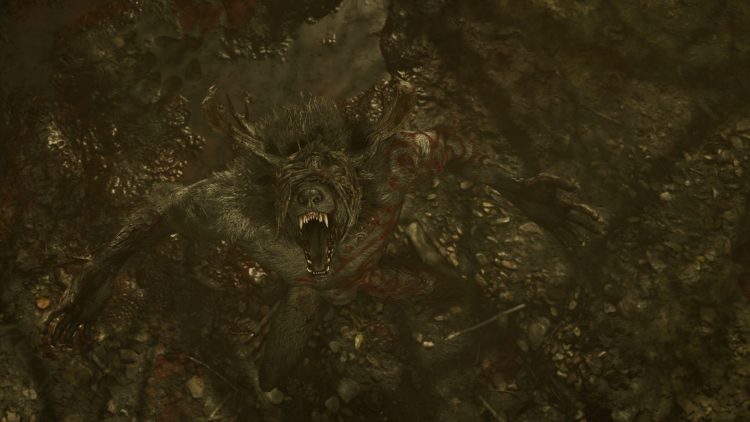 If things work out fine, then you'll battle several druids once you reach Lackanscaul. The hostiles include the so-called werewolf/púca, and Ciara will still be helping you out.
After defeating your foes, you're done with this part of the main quest. You can progress the rest of the story until you're asked to eliminate The Seed and The Deer. Let's talk about those fellas in the next section of our Children of the Danu guide.