As we move towards the second half of 2020, we will likely see more news for Ubisoft's Assassin's Creed Valhalla. The latest entry in the long-running series is set to take players into yet another historical period. This time around, we will be with Eivor and the Vikings. But you won't just take the fight to England and the Saxons with swords and axes. In fact, you might have to deal with a verbal insult or two in the form of flyting.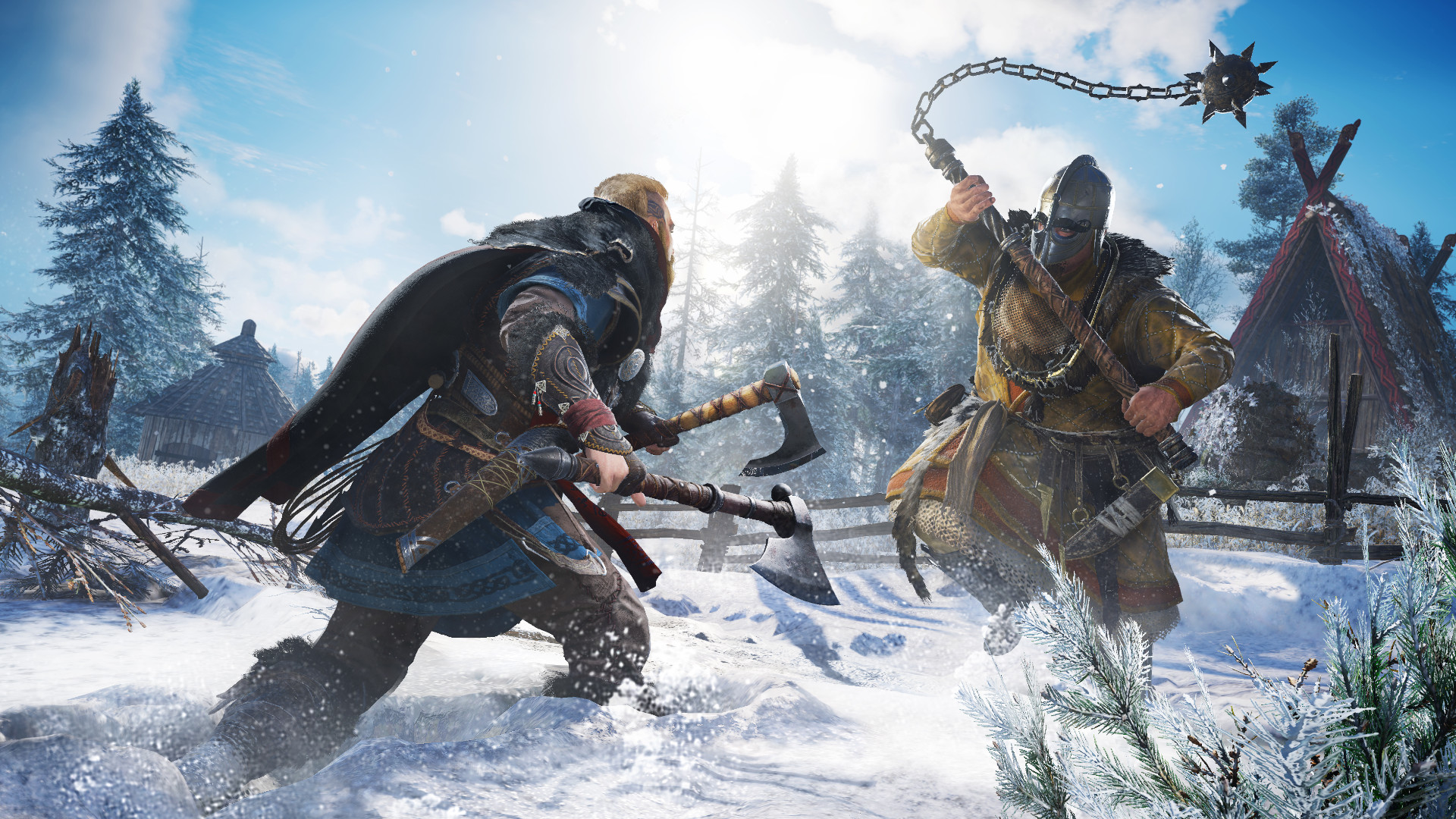 Words can hurt
The closest thing we will ever get to an ancient rap battle, flyting refers to rhyming insult-fights that have been recorded in the historical record, myth, and even semi-historical records such as the Icelandic Sagas. Even the gods were not left out of this fun. The likes of Odin, Thor, and Loki all got to have their best go at flyting.
In Assassin's Creed Valhalla, Eivor and other warriors will also battle it out. Taking place in mead halls around the world, it will be up to you to find the best insults and boast about your achievements to a rhythmic scheme. Now, game director Ashraf Ismail has also shed a bit more light on this mechanic.
Viking rap battles, you say? @AshrafAIsmail will get you up to speed on how this all-new feature works in Assassin's Creed Valhalla.#AssassinsCreed #ACFacts pic.twitter.com/WB9BEYO0yC

— Assassin's Creed (@assassinscreed) May 22, 2020
How you will go about amassing a repertoire of sick burns and insults remains a mystery. The idea is definitely intriguing, considering that everything else often involves violence. Perhaps an insult will go awry, and you will find yourself in a drunken brawl. The possibilities are endless.
Assassin's Creed Valhalla will be Ubisoft's headliner the upcoming holiday 2020. The game takes place in 9th century England and involves the Viking invasions, with protagonist Eivor taking centerstage. Contrary to earlier reports, the game will most certainly be bigger than Assassins' Creed Odyssey. That means we will have plenty to explore and do as a Viking warrior come launch.