Atelier Ryza 2: Lost Legends & the Secret Fairy is on track for its winter release date in North America. The 22nd installment (and the second for Ryza) in the Atelier JRPG franchise will be out on January 26, 2021. Atelier Ryza 2 will add some dynamic new characters to the ongoing story, as well as an Evolved Battle System.
This time around, Ryza and her friends will uncover the secrets behind the ancient ruins and learn about the lost legends inside the Royal Capital. Ryza will be reunited with fan-favorite characters like Lent Marslink and Tao Mongarten, but she'll also meet a range of new characters during her adventure.
New kids on the block
Zephine Baudouin is one of the new cast members of Atelier Ryza 2. She manages the request bulletin board in the Academy District café. It sounds like a fairly menial task, but in Atelier Ryza 2, the bulletin board forms a key part of your day-to-day exploits. It's where you'll find job postings from the citizens of the Royal Capital. Things like delivering materials and slaying monsters. Completing jobs will earn you compensation in the form of monetary rewards, materials, and Skill Points.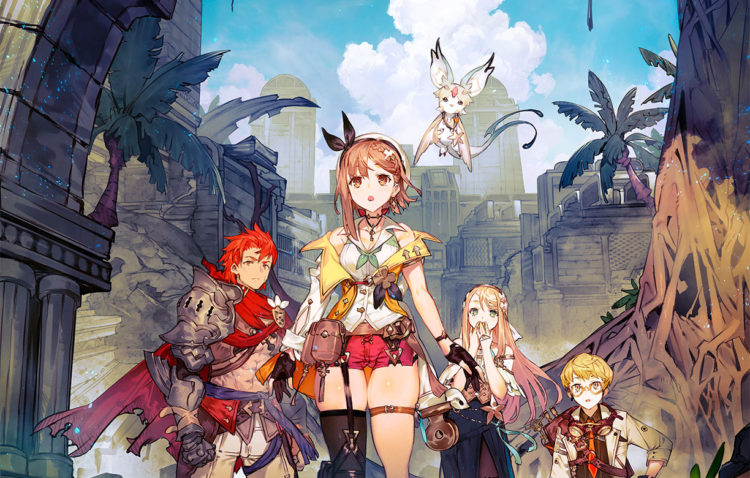 We also learned about some of the other characters you'll encounter in Atelier Ryza 2. These include blacksmith and engraver, Dennis Holland, and former acquaintance with the new job of shopkeeper, Romy Vogel. There's also a farmworker with an obscenely wealthy father, Cassandra Cappelli. That sounds like a mobster surname if I've ever heard one.
A new way to fight
Your party in Atelier Ryza 2 will consist of three members and one sub-member. Battles will include real-time tactics where you can use your Action Points and Core Charge to unleash powerful abilities. You can even use multiple Skills in a row with the Skill Chain ability, which will increase the power of all the Skills used. Skill Chains will also reward more Core Charge – this is what allows you to use items.
Another new element to combat is your Tactics Level. Using skills will fill up a gauge, causing your Tactics Level to increase. As your Tactics Level increases, you will attack faster and Action Points will build up quicker. If you reach the maximum Tactics Level, you can unleash The Fatal Drive – an incredibly powerful special attack.
If you haven't seen the latest trailer for Atelier Ryza 2 and you want to learn a bit more about the story, you can check it out below.
Atelier Ryza 2 isn't available for pre-order just yet. However, KOEI TECMO did reveal that pre-ordering physical copies of the game from select retailers will score you the Beware of Puni and Blue Puni Costume t-shirt DLC for Ryza. Anyone who purchases a physical or digital copy of Atelier Ryza 2 within the first two weeks of the release date will receive an Early Purchase Bonus code for the Summer Fashion Costume Set. Finally, players that have save data from Atelier Ryza: Ever Darkness & the Secret Hideout will be able to unlock the Classic Costume Set for Ryza and her old friends.