KOEI TECMO America and developer GUST Studios have released the first English trailer for JRPG Atelier Ryza 2: Lost Legends & the Secret Fairy. The trailer gives fans a taste of Ryza's next adventure, shows off some new combat abilities, and introduces a new friend. It also reveals that Atelier Ryza 2 is set for a winter release across North America.
Atelier Ryza 2 is set three years after Ryza's first heroic adventure in Atelier Ryza: Ever Darkness & the Secret Hideout. This time, Ryza's quest will take her to the Royal Capital of Ashra-am Baird. You'll explore ancient ruins as you seek to uncover the mystery of the lost legends.
Diving into gameplay
One of the new skills Ryza can learn in Atelier Ryza 2 is the ability to swim. This will open new underwater areas for you to explore. You'll be able to gather plenty of aquatic materials and explore a submerged dungeon.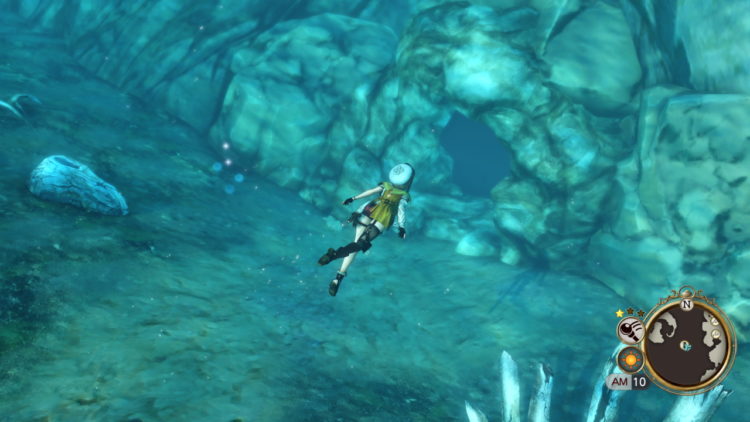 Ryza's playful group of mischievous friends will join you on your new journey. Klaudia, the merchant's daughter, has already been confirmed as one of your companions. You'll reconnect with her in the Royal Capital where she has been working. Klaudia still harbors a desire for excitement in her life and quickly finds her fate intertwined with Ryza's once again.
There will also be some new faces joining the party. In the Atelier Ryza 2 English trailer, you meet the mysterious creature known as Fi for the first time. Fi doesn't speak, but the creature has very emotive gestures and expressions. Fi and Ryza bond quickly, and you'll find this companion instrumental in uncovering the true meaning of the lost legends.
If you purchase Atelier Ryza 2: Lost Legends & the Secret Fairy within the first two weeks of its release, you will be rewarded with a bonus code for the Summer Fashion Costume Set. Additionally, players who have save data from Atelier Ryza: Ever Darkness & the Secret Hideout will get the Classic Costume Set, which has outfits for Ryza and her friends from the original title. Atelier Ryza 2 will be coming to PC this winter via Steam, so be sure to add it to your wishlist.