Away: The Survival Series is the only game I know of where you play primarily as a sugar glider. Not a cartoon rendition of a sugar glider, nor a humanoid character in the stylings of a one, but a realistic version of the creature itself. Players can climb up trees, jump from branch to branch, and take flight to get around the environment. The sugar glider isn't the only creature that we will be able to control, however.
A trailer released by Breaking Walls, which you can see below, shows the player switching between the magnificent marsupial and a handful of other creatures to navigate around the forest. The trailer unveils the ability to take control of about half a dozen other critters including crabs, spiders, lizards, and a praying mantis. It looks like they can help you solve puzzles and move around the forest in ways that the sugar glider cannot, but players will always return back to the glider as the primary character.
Along with the announcement that you can play as other animals in Away: The Survival Series, Breaking Walls also announced their release window for the game. The plan is for the title to glide onto PC and PlayStation 4 in Q1 2020, with Away's Kickstarter page indicating that they are aiming specifically for February.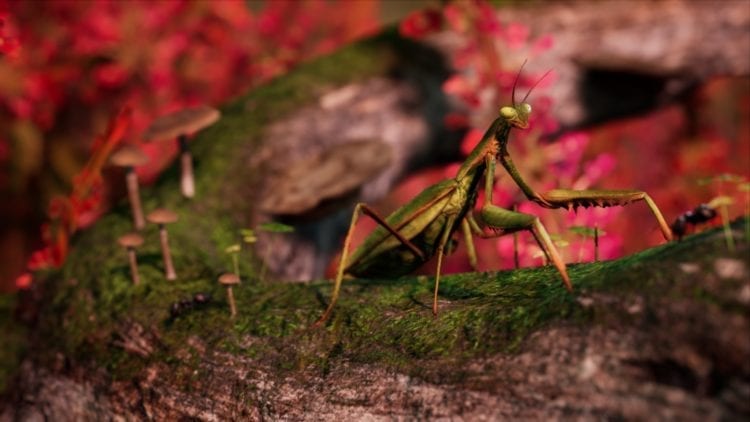 Away: The Survival Series is described by the developers as a game that's "inspired by nature documentaries." A storm is threatening the survival of every species in the forest, and it's up to the sugar glider to save the day. Not only can you traverse the forest as the critter, but you will also have to take on some dangerous predators around the forest. In the trailer, you can see the sugar glider taking down a nasty looking scorpion. Hopefully, we will be able to fight enemies as some of the newly revealed creatures. I would really love to fight something as a crab!