2021 has barely begun, and we already have some good news coming from the video game community. More specifically, it's from the good folks over at Awesome Games Done Quick. After an exciting week of speedrunning and community goodness, the organization has officially ended its fundraising efforts for this round. A whopping $2.7 million was raised by Awesome Games Done Quick in donations for the Prevent Cancer foundation.
The astonishing number is impressive, and a testament to the good work that can be done by this community. Across 42,076 donations, the exact sum came up to $2,762,537.03. The single largest donation was $187,084.08. The median donation was at $25.
Despite Awesome Games Done Quick shifting online for this year, the performance was an improvement over last year's event. It is likely that with the current situation, more attention was paid to online events. For something as wholesome and good as Awesome Games Done Quick, this could not have turned out any better with the donations.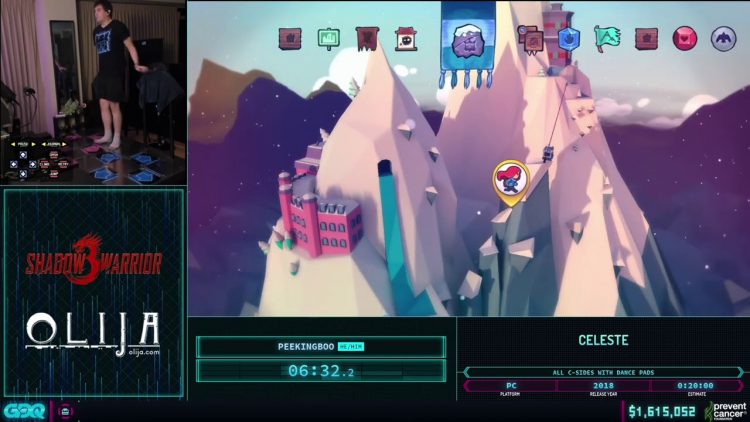 Swift charity
For those not aware of the organization, Games Done Quick is a charity fundraising body that focuses on speedrunning. Volunteers show off their expertise on stream, usually at live events, and share their knowledge with all who are watching. At the same time, viewers can donate to a good cause. Of course, it would not be interesting without some twists.
Donations during events such as Awesome Games Done Quick can trigger incentives. These come in the form of added challenges, tweaking content, and even letting viewers get in on the fun. Each calendar year sees two key events, Awesome Games Done Quick and Summer Games Done Quick.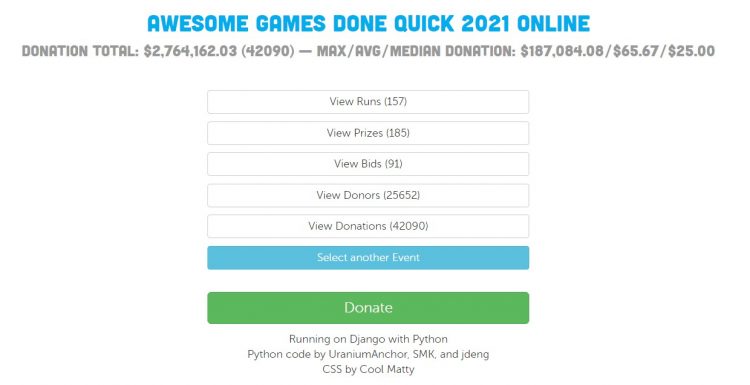 As for the Prevent Cancer foundation, the beneficiary of this year's event is a nonprofit that looks to save lives via cancer prevention and early detection. To learn more, you can visit their website for more details.