Larian Studio's Baldur's Gate 3 just hit Early Access, and early impressions are that it has everything in its pocket to succeed in the long run. Players looking for a deep roleplaying experience can certainly find it here, especially with the nature of the quests and the overarching plot. While there are quite a number of tricky situations you may find yourself in during the early parts of the game, there is one secret quest that has already been uncovered. The interesting part is that this Baldur's Gate 3 hidden quest is found in the game's end-user license agreement. Props to Larian for that sneaky move.
Considering that no one reads the EULA anymore, this discovery is definitely a welcome treat. Found at the end of the agreement, the community has discovered this cheeky Baldur's Gate 3 hidden quest. This could be your one shot at fame and fortune.
Basically, agreeing to the EULA means you also accept a quest given by Larian themselves. This requires a recording of either a chant, song, text, poem, or even interpretive dance that represents your interest in the Forgotten Realms. You will have only three winters to complete or ignore this quest entirely. Failure to complete it will see you forfeit your right to any fame, fortune, and potential infamy as a founding member of the Guild of Great Genius. Larian Studios will be able to share your work under a worldwide, everlasting, and royalty-free license.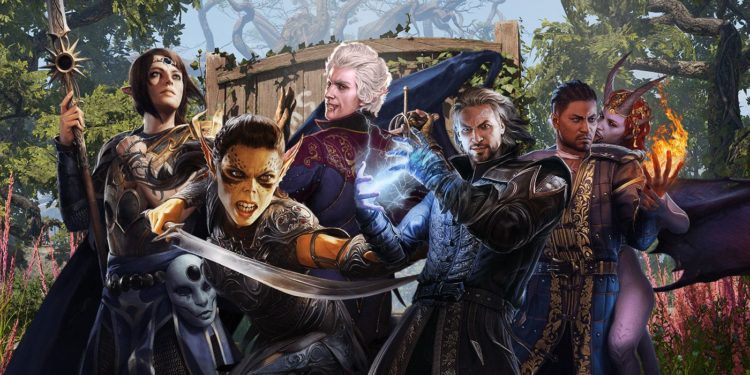 An interesting tune
Knowing the conditions of this Baldur's Gate 3 hidden quest, it feels like a perfect fit for aspiring bards. Who knew our interest for adventures in a fantastical world could require some real-world talents? Once more of the community found out about this, parallels were drawn between this and the tabletop game. It seems that hidden quests are a favorite for publishers and developers alike.
Part of the EULA also forbids players from making a deal with fey, infernal, or eldritch creatures. From our experiences over the years, that is some sound advice everyone should heed. Now we can only wait and see if any brave soul manages to complete this Baldur's Gate 3 hidden quest.