If there is one developer that is synonymous with anime games in the West, it is Bandai Namco. It serves as the stewards of anime video games from several popular series like Dragon Ball Z, One Piece, and My Hero Academia. Now, the anime juggernaut has announced a brand new games showcase. This one will highlight all the anime titles coming from the developer.
Dubbed (hah, get it? dub…) the "Play Anime Live" showcase, the event will broadcast on Bandai Namco's Twitch, YouTube, and Facebook pages. According to Bandai Namco, the event is "a digital showcase where anime and gaming fans can get the latest news and view premiere trailers surrounding Bandai Namco's lineup of console, PC, and mobile anime titles. Fans will see Q&As with developers, participate in live giveaways, and more."
What to expect and hope for
The event will take place on July 22 at 4:00 p.m. PT, or 7:00 p.m. ET for those of us on the east coast. That's three weeks away from the time of writing, and Bandai Namco has provided no information as to which games will make an appearance. If we had to guess, though, some sort of new Dragon Ball game will likely show up. Bandai Namco is contractually obligated (yes, really) to always be working on a new game for that series, and it was surprising to not see something during Microsoft's third-party conference in May. This would be the perfect time to show what Goku and crew would look like on next-gen consoles.
Speaking of that Microsoft conference, one of the games announced there, Scarlet Nexus, will almost certainly show up. Meanwhile, for a bit of wishful thinking, it'd be great to see something from Dragon Ball FighterZ. Bandai Namco still has more characters to announce for Season 3, after all! But EVO Online is also this month, so it's a toss-up as to which event will get an announcement – if any.
Also, it's probably unlikely, but it'd be good to see something from Tekken. Tekken 7 has been riding high for a while now, but its exclusion from EVO Online had to have hurt its positive PR momentum. Some kind of announcement would be nice to see.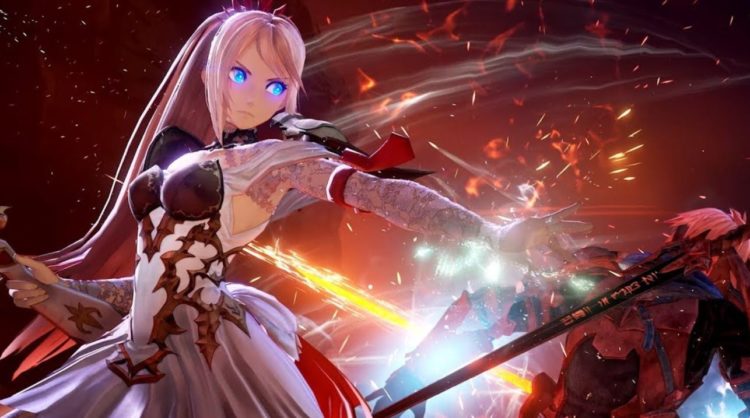 Of course, Bandai Namco also has a few games you likely shouldn't expect to see anything from. The next Tales entry, Tales of Arise, recently shifted away from its original 2020 release window. It could show up, but fans shouldn't get their hopes up. Another game that will probably miss the show is Guilty Gear Strive. Its next trailer has already been slated for August, so we shouldn't see anything from it at Play Anime Live.