Back in June, Battlefield V delivered its last major update, complete with new maps, weapons, and gadgets. At the time, EA and DICE announced that development would wrap up following the summer update. However, it seems there were a few bits and pieces still being worked on, which now make up the Battlefield V fall update.
The update is rolling out today across all platforms and focuses on player customization. Two new elite characters are being added to the in-game storefront, each complete with a unique melee weapon. US elite solider Jonathan McNiel carries the Golden Eagle Knife, while new German elite Siegfried wields the Lion Head Sword. If you picked up the Battlefield V Definitive Edition, these will be instantly unlocked with the update.
That's not all though. DICE is adding over 200 cosmetic items to the mix, most of which focus on vehicle customization. There's 113 ground vehicle skins, 69 airplane skins, 28 airplane nose decals, 25 headgear items, seven facepaints and four weapon skins. If you have a bunch of company coin saved up, now might be the time to spend it.
Community commitments
Earlier on in Battlefield V's life cycle, DICE spoke about delivering Community Games to Battlefield V. That feature finally arrives today, although it's slightly different to past series versions. In short, Battlefield V delivers a highly customizable, custom match experience where hosts can change a whole manner of options. These include weapon types, vehicle spawn times, respawn ticket amounts, friendly fire options, and more.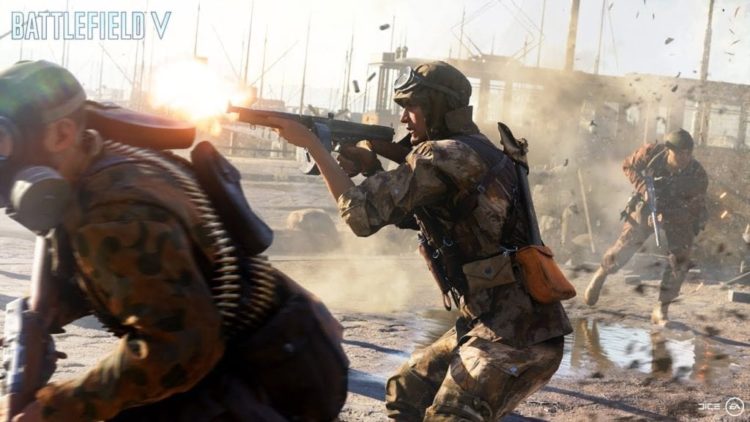 In the past, Battlefield delivered a rent-a-server program, which is a similar concept. However, past versions allowed players to purchase a server and keep it live indefinitely, even if it was empty or the host was offline. Community Games in Battlefield V work like a glorified private match system, where the changes are only live while the host/server is active. Once offline, the server goes with them. Custom matches are a welcome feature, but some of the community would have liked a proper rent-a-server feature in Battlefield V.
The Battlefield V fall update goes live today.