While bombastic first-person shooters like Call of Duty and Overwatch continue to enrapture millions, some still appreciate a more realistic approach to shooters. Rainbow Six Siege is one good example, and Bohemia Interactive's Arma 3 takes it up a notch further. The Arma 3 Apex expansion added new factions, weapons, vehicles, clothing, gear, a co-op campaign, and the new South Pacific island of Tanoa. And now, Arma 3 Apex: Old Man – a bonus single-player scenario – has arrived.
Heroes never die
Free for anyone who owns the Arma 3 Apex expansion, this new scenario puts players in the shoes of a retired Legionnaire. Living out his days on Tanoa, he is forced into action to "avert a catastrophic power play in the region" after "a new strain of malaria causes yet another humanitarian crisis." The failure of the local authorities to provide vaccines hints at a thickening plot, and it will be up to you to find out why.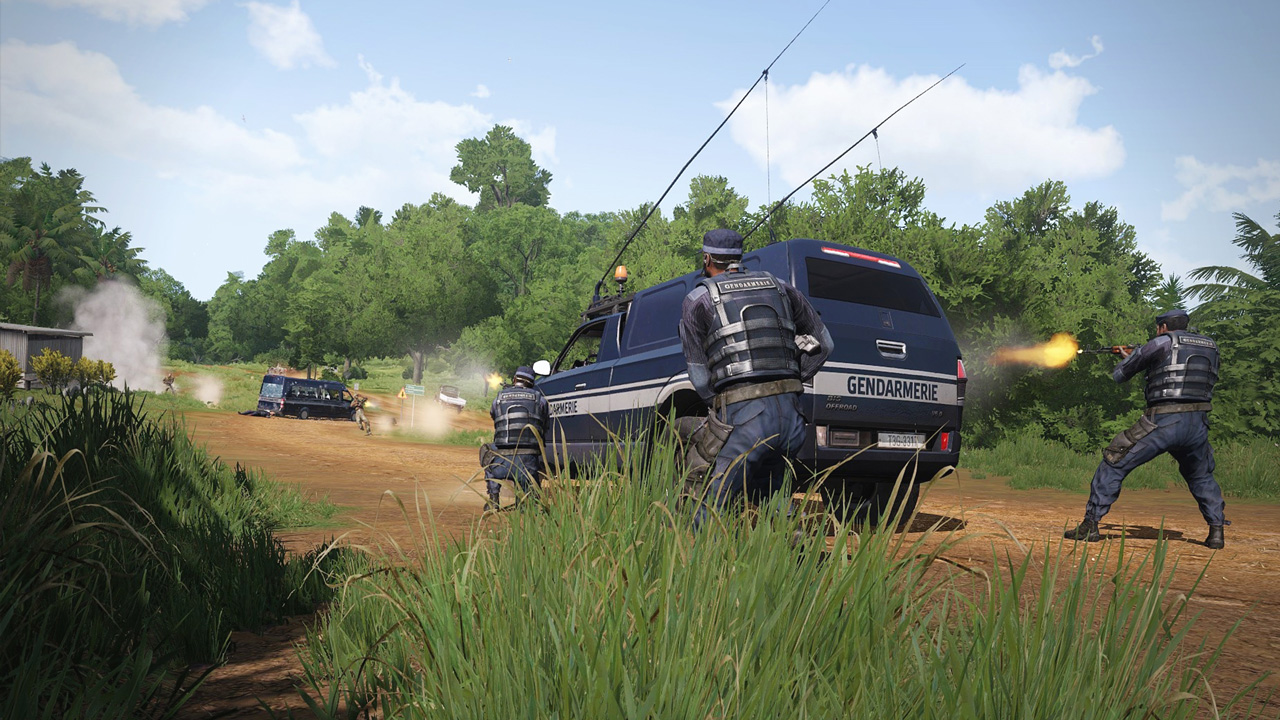 The mission drops you into Tanoa's 100 square kilometers of tropical terrain and gives you freedom. You decide what to do – find your way around, gather intel, suit up, arm up, etc. While the experience remains authentic, you do still have the ability to fast travel between safe houses, or wait to skip time. With more than 10 hours of play, Arma 3 Apex: Old Man should be a substantial addition.
It also launches with a free platform upgrade. This will add new static machine gun variants and several other assets, while also implementing various fixes and improvements. You can check out the full 1.98 changelog to learn more.
Gathering the gang
To celebrate the new scenario, the base game and all DLCs are on sale until April 21 at 10 AM PST on both Steam and the Bohemia Store, for up to 70% off. The Arma 3 Apex Edition, which includes Arma 3, Arma 3 Apex, and three extra DLC packs, is similarly marked down.