How are you planning to spend your Thanksgiving weekend? Will you have some quality time with your family, or maybe brave the wild outdoors to nab some Black Friday deals? If you're a recluse who would prefer to stay indoors but happens to like shopping, well, Fallout 76 has you covered. There are also upcoming bug fixes.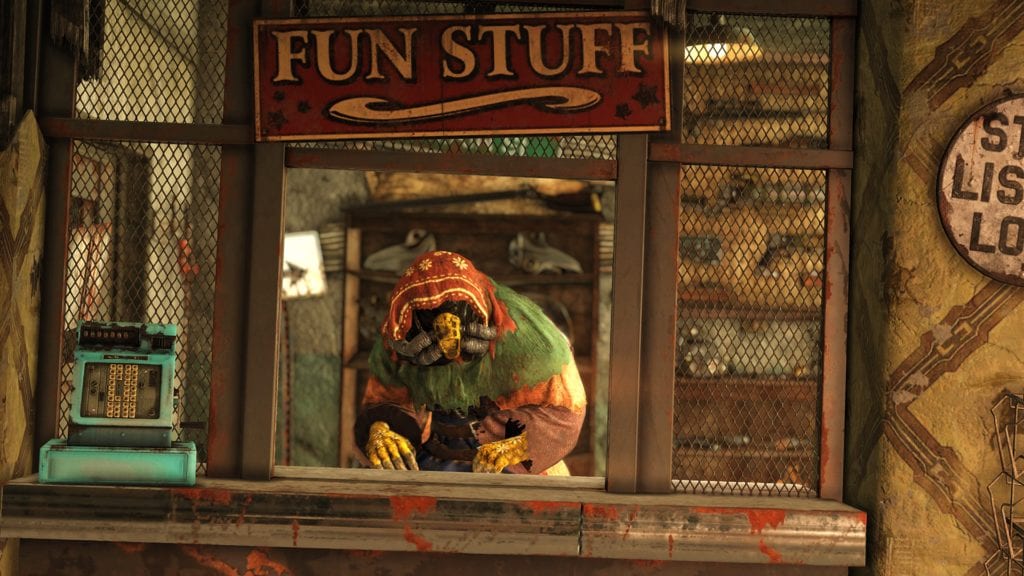 An irradiated Thanksgiving
Fallout 76 players are getting a chance for some Black Friday shopping this year. After you get done sharing some iguana-on-a-stick with your closest family members and popping a few RadAways, you can head on over to the Purveyor at Berkeley Springs Station. If you've got the scrips, you can get 25% off on legendary weapons and armor. You don't have to wait for Black Friday, either. The event is scheduled to start at 12:00 p.m. ET on Tuesday, November 26, and it will end a week later at 12:00 p.m. ET on December 3.
Fallout 76 is still breathing
While Bethesda is still hard at work on Wastelanders, Fallout 76 is rolling out several new bug fixes that have been points of concern among the community. Players can expect the following fixes to appear sometime between now and Wastelander's launch in Q1 2020:
Corpses will no longer disappear suddenly.
The legendary weapon effect that adds +250 damage resist while aiming is being reworked.
Enemies will no longer slide over terrain, sans animations.
Jumping while equipped with a jetpack will no longer send you flying sky-high.
Several automatic weapons are being fixed to ensure they actually shoot.
There is not yet a firm date, but Bethesda states it would like these issues to be addressed by December. Although Fallout 76 has been mired in controversy and technical issues since its launch last year, it's good to see that the developer is still dedicated to the game. Regardless of your opinion of 76, it's commendable when a company sticks around and works on it, rather than abandoning it completely (looking at you, Mass Effect Andromeda).