Just over a month ago, the HECU Collective revealed that the team was working on a remake of the Half-Life: Blue Shift expansion. Building off the foundation of another remake, the impressive Black Mesa, Black Mesa: Blue Shift will tell the story of Barney Calhoun in chapters. While fans may have wanted the entire experience at one go, releasing content in chapters does offer other advantages. As of right now, the first chapter and introduction of Black Mesa: Blue Shift is already available to play.
Titled Living Quarters Outbound, fans can head over to ModDB now and see what the fuss is all about. As the introductory chapter, it provides a nice look into what we could possibly get further down the line.
While there really is not much gameplay here, there are still bits and pieces to marvel at.
It is a long tram ride into the Black Mesa Research Facility. For fans of the series, it will definitely bring back plenty of memories of the 2001 release. The ride takes us from the living quarters to the famous Security Station 3 where our hero, Barney Calhoun, is stationed at.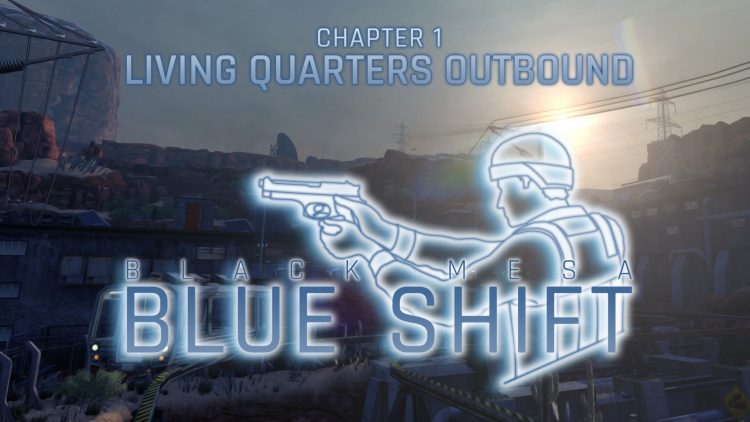 A sneak peek
The remake is shaping up nicely, at least, in terms of the visuals. The new textures are a big upgrade, and lighting has been brought up to more modern standards. How the light hits certain objects and glows, how the objects look, it is all coming together. Overall, it makes the game feel more like a proper cinematic experience. HECU Collective has also re-recorded voice lines, so you can hear that in action as well.
Just as Barney and you are about to step off the tram, the first chapter ends. What a tease. Although we did not really see Black Mesa: Blue Shift in action beyond the first chapter, this is a solid start. The development team is eager to hear what players have to say.
With the Black Mesa remake taking 16 years to complete, we hope that is not the case here. Black Mesa: Blue Shift has no set release date for now, but we're already looking forward to its next chapter.