Activision's latest entry in the insanely popular Call of Duty franchise, Call of Duty: Black Ops 4, can temporarily be played for free as of January 17.
This free period only extends to the battle royale mode – Blackout – but that's arguably the game's flagship mode. If you want to dip into Zombies or more traditional Call of Duty multiplayer, you need to actually pony up the cash and buy the game.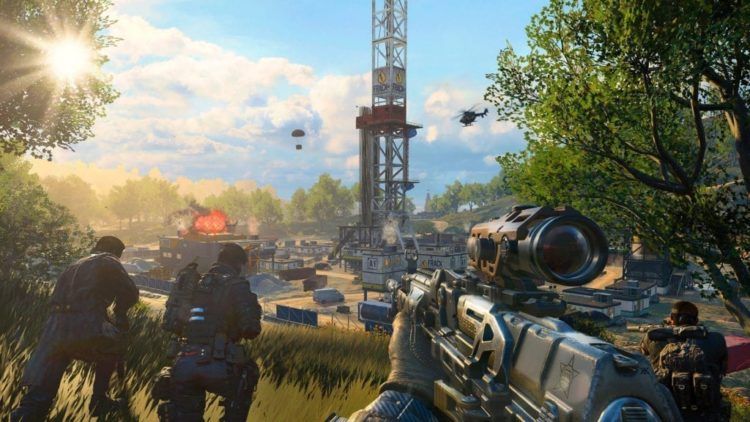 For One Week Only
Unlike most free periods, though, Black Ops 4's trial lasts a full week rather than a weekend. It begins January 17 (tomorrow, as of the time of writing) and ends January 24 at 10:00 AM PT. That should give you more than enough time to download it and see if it tickles your fancy.
If you've somehow missed the latest trend in gaming, battle royale games drop a large number of players onto a map (100, in Blackout's case). There, they scavenge around to find weapons and equipment as the playable area gradually shrinks. Play continues until only one player (or team, in the event of playing with friends) survives.
I'll be giving it a look, at least. Black Ops 4's Blackout mode intrigued me, especially after reading what our own Jason had to say about it in his review. That said, after burning out on the approximately 7,000 other battle royale games on the market, I didn't know if I wanted to pay full price for something I might not play much. This should offer a good taster for what's on offer.
As far as I can tell, the free trial isn't available for pre-download just yet. As of tomorrow, you should be able to grab it via the Battle.net client.
There's also a predictably bombastic new trailer celebrating this free weekend, which you can check out below.
Related to this articleRelated to this articleRelated to this article
Tim has been playing PC games for longer than he's willing to admit. He's written for a number of publications, but has been with PC Invasion – in all its various incarnations – for over a decade. When not writing about games, Tim can occasionally be found speedrunning terrible ones, making people angry in Dota 2, or playing something obscure and random. He's also weirdly proud of his status as (probably) the Isle of Man's only professional games journalist.