A new season is coming to Call of Duty: Black Ops 4, and it's bringing a whole slew of new content and updates across every multiplayer mode. Coming next week on PC, Operation Grand Heist will include a new Blackout map, a bow-wielding specialist, and more items for the Black Market.
Treyarch is calling the update the "biggest operation yet," and it's easy to see why. I mean, I had to scroll through the page for a while just to get to the end. There will be updates to the game's multiplayer PvP mode, as well as for Blackout and Zombies. Multiplayer will receive two new maps for those with the Black Ops Pass. Blackout will feature a Western-themed map, called Ghost Town. There's a new gauntlet heading to Zombies, as well as a new perk and support for Signature Weapons.
There's a lot to unravel here, and we haven't even talked about the Black Market. We've highlighted some of the biggest features below.
Multiplayer
New to the multiplayer roster is Outrider, whose unique feature is the Sparrow bow with explosive arrows, as well as a drone. The Hawk is a drone that you can manually pilot and which can target positions and enemies. She's unlocked in both multiplayer and Blackout once you complete the first tier of the new Operation found in the Black Market.
A game mode that is returning to Multiplayer is One in the Chamber. In this mode, you are equipped with a pistol and given only three lives. You shoot and knife your way to victory, scoring points along the way. The player with the most points wins, naturally. There are also new weapons coming to multiplayer:
The Switchblade X9, a new folding SMG with fast reload and ADS times.
The full-auto Rampage shotgun, providing devastating impact at close ranges.
The Cha-Ching! money bag melee weapon, perfect for tight situations during a quick getaway.
Blackout
Blackout gets a new map in Operation Grand Heist. Ghost Town features, well, a ghost town in the middle of an arid, rolling landscape. It features dilapidated buildings as well as an underground cave to explore and loot.
"We've also added dozens of new supporting structures throughout the Blackout map, including additional buildings and entirely new locations to drop into for more looting options," Treyarch wrote in the announcement. "These upgrades introduce a fresh layer of variety and strategy to Blackout, now with completely transformed areas to use to your advantage."
More weapons will become available for Blackout in later Operations. These are basically all the new weapons revealed for the Multiplayer mode. They include the KAP 45 full-auto pistol, Switchblade X9 SMG, Rampage auto-shotgun, and the Sparrow bow.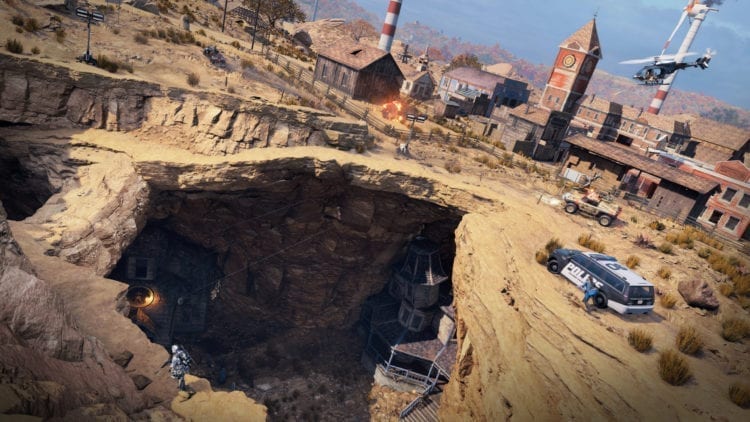 Zombies
The new Death-Con Five Gauntlet is the focus in the Zombies mode update. Here, you battle it out against waves of undead at the Pentagon.
"Take on the undead at the Pentagon, as the Ultimis versions of Richtofen, Dempsey, Takeo, and Nikolai with 30 rounds of unique new challenges to conquer with your friends," Treyarch writes.
Zombies mode is getting beefed up a bit. The Ethereal Razor is a new melee-focused perk, but it may not be available when the update lands. Currently, the update is available today on the PlayStation 4, but the perk won't be live until next week. It's not clear if the new perk will be included once the update hits PC. If it isn't, then you should expect it within the same scope of time.
And there are other updates coming to the mode. Arriving later will be the Hellcatraz Gauntlet. In this gauntlet, the heroes from the Aether's story must survive 30 rounds of challenges. Daily Callings will see improved rewards, and you can utilize an extra Tier Skip on their completion — this will effectively increase your number of skips to two. Treyarch is also providing more quality of life changes to the mode, such as server stability and improved host migration.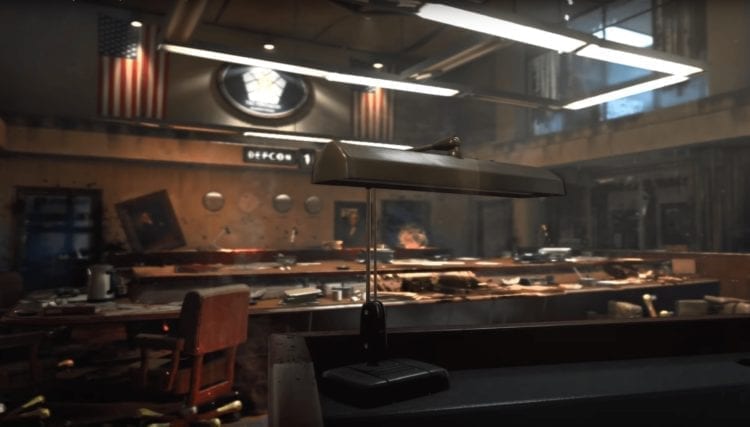 Black Market
Finally, we have the Black Market updates. Blackjack, a mercenary trader, is returning to the market. Alongside this will come all new gear, such as signature weapons and reactive camouflage.
100 Tiers: Preview the entire Contraband stream of Operation Grand Heist from Tiers 1-100 on day one, including all-new weapons, Specialist outfits, a new Blackout character, and more.
New Blackout Characters: Keep an eye out for iconic new Blackout Characters, including Misty from the Black Ops II Zombies crew, and Brutus, the undead warden from "Blood of the Dead".
New Contraband Weapons: Expand your loadout by earning the Switchblade X9 SMG, Rampage full-auto shotgun, and the Cha-Ching! money bag melee weapon during Operation Grand Heist. More weaponry will also become available as the Operation continues through April 2019.
Signature Weapons: New Signature Weapons will now be available in Blackjack's Reserves, and will provide a bonus +25% XP boost per kill while using the Signature ("MKII") version of any gun.
New Reactive Camos: Deck out some of your favorite weapons, including the Maddox RFB and VAPR-XKG, with weapon-specific Reactive Camos.
More Outfits
New Blackout Jump Packs: All-new Jump Packs hold a matching wingsuit, parachute, and contrail effect to customize your look and let you hot drop in style.
Blackjack's Reserves: New Reserve items include playable zombie Blackout characters, Vacation Hudson sporting a Hawaiian shirt and tie, Mastercrafts for the KN-57 and Outlaw, and much more. Items from Reserves in past Operations will be available in Blackjack's Reserves, including the Mozu Replicant and SG12 Boombox Mastercrafts. Additionally, Cases containing Blackjack Reserves can be earned by playing Multiplayer or Blackout, or they can be acquired in the Black Market.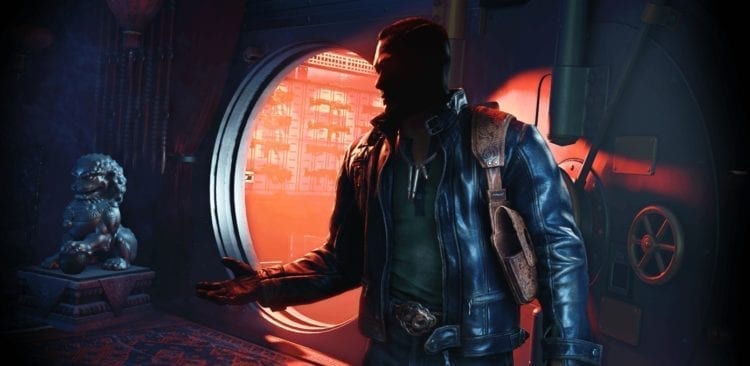 The Waiting Game
Operation Grand Heist will be live on PC next week. Naturally, as with all major updates for Black Ops 4, the season begins on PlayStation 4 first. PC players will get access to the update next week. So, look for Operation Grand Heist starting on February 26. There are more details on the official announcement page.