Call of Duty: Black Ops Cold War Season Five introduced a range of new multiplayer and Zombies content. Just days later, Treyarch has rolled out a patch which deploys fixes targeting this new content in the Zombies mode for Black Ops Cold War. At the same time, a big change has been made to a weapon attachment.
To begin, the bullet velocity penalty that you experience when equipping the Agency Suppressor Muzzle has been reduced. This has seen a drop from 30% to 15% and it only applies to assault rifles. In addition, when creating a class, full custom mod support has been added for launchers, special weapons, and melees.
Black Ops Cold War Zombies patch improves Outbreak
In terms of Zombies, the Black Ops Cold War patch predominantly focuses on the Outbreak game mode. Improvements have been made to the newly added Omega helicopter. An issue has been fixed that stopped players from receiving the correct amount of salvage when the Death Perception perk is equipped. Also, a problem has been repaired which caused the helicopter itself to spawn and activate unintentionally.
Next, a bug has been fixed that caused the Holdout objective lighting to remain on screen after completing it on the Collateral map. Perhaps most importantly, an issue has been addressed which stopped the Disciples' drain attack beam from showing up against objective targets.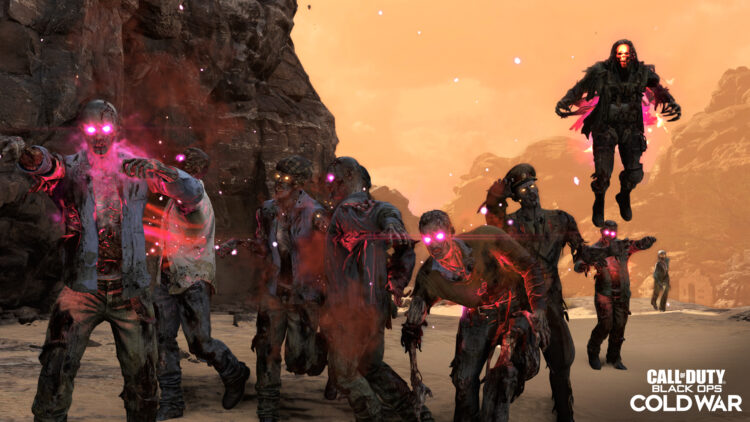 A more subtle change the developers have made is to the Pack-A-Punch machine. When you upgrade your weapon, a different camo is applied to your gun. Understandably, if you are using a blueprint or a camo you prefer, you may not want the Pack-A-Punch camo to be applied. Now, if you melee the Pack-A-Punch machine before using it, a camo will not be applied. Moreover, you can lock in a Pack-A-Punch tier one or tier two camo after performing a melee after equipping your preferred camo.
Overall, the Black Ops Cold War patch benefits Zombies fans. You will now be able to hop into a game without experiencing any of the problems addressed.