Anyone remember The Lost Vikings? One of Blizzard's earliest games, the developer certainly has reminded players that the company was behind the game… multiple times throughout the years. Today, during BlizzConline 2021, Blizzard unveiled that not only did it touch up the game, but gave the HD treatment to two other 16-bit classics the developer made. Blizzard Arcade Collection brings three old school games together in one package: The Lost Vikings, Rock N Roll Racing, and Blackthorne. And it's available today.
Indeed, Blizzard was a console developer back in the '90s. It made two games under the name Silicon & Synapse. Those two games, The Lost Vikings and Rock N Roll Racing, came out on the Super Nintendo in 1993. The company changed its name to Blizzard Entertainment before releasing the third game in the aforementioned collection, Blackthorne, in 1994 — also for the SNES.
Today, the Blizzard Arcade Collection brings together the developer's earliest games. That's some good news. The better news, however, is that it updates the graphics of the three games, and you can pick it up for $19.99 USD right away. For PC users, you can find the collection on Battle.net.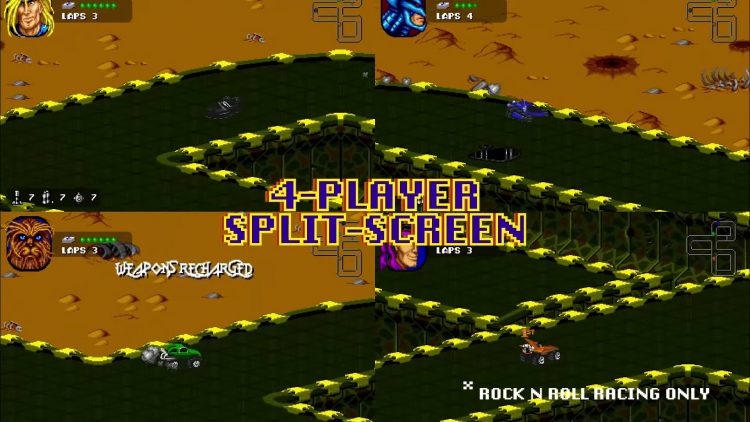 Classics à la mode
The three games come with a suite of options . You can play the games as they originally appeared back in the heyday, or try out the enhanced versions — as Original Edition and Definitive Edition. Both versions, however, allow custom keymapping and offer a 10-second rewind function. You know, if you like to cheat. I'm just kidding. Sort of. There are three additional modes to go along with the games. Watch Mode is available for The Lost Vikings and Blackthorne's original mode, and allows you to, well, watch the game play itself, but you can jump in and take over at any time. Save Anywhere is self-explanatory, and is available for all games except for the Definitive Edition of Rock N Roll Racing. The Museum is the final addition, and it includes game art, lore, interviews, and more.
The Blizzard Arcade Collection can be picked up and played starting today.