Two ex-Blizzard employees, Tim Morten and Tim Campbell, have just announced the creation of a new studio called Frost Giant. The name has some strong Blizzard overtones, and the new studio's website even pays respect to the giants that came before it. It's also appropriate since the new studio will be setting out to revive a genre that Blizzard dominated for years with the Warcraft and StarCraft franchises. Frost Giant's singular focus is to make the next great PC real-time strategy game.
Both Tims have solid reputations to build their new studio on. Morten was the production lead on StarCraft 2: Legacy of the Void during his time at Blizzard. As for Campbell, he was the campaign lead designer for Warcraft III: The Frozen Throne.
In the footsteps of giants
Warcraft and StarCraft were among the most popular games of the '90s and 2000s. However, the modern gamer seems to prefer a faster-paced, more single-minded challenge. As a result, real-time strategy games have fallen by the wayside, and games like Fortnite and Call of Duty have taken over.
Blizzard even recently announced that it is no longer adding for-purchase content to StarCraft II, only season rolls and necessary balance fixes. That essentially announces the beginning of the end for the beloved RTS title. Although, that end could last for years.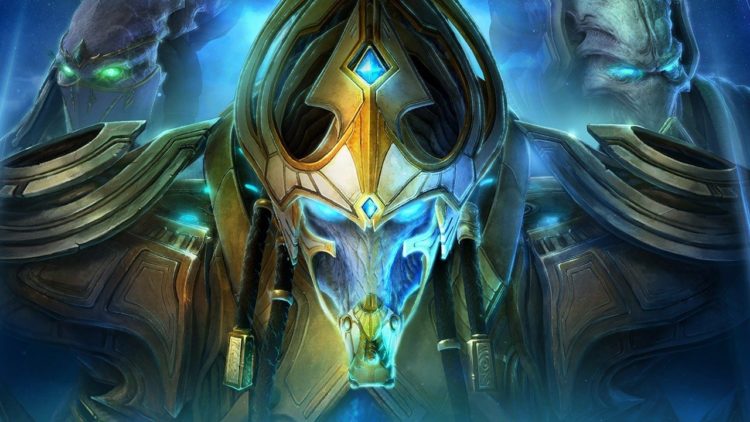 In an interview with The Washington Post, Morten revealed that Frost Giant wants to make the initial experience of playing an RTS game more inviting to players. Beginning an RTS game can be overwhelming, as there's a lot going on onscreen. You also have a lot of particulars you need to learn, like tech trees and unit roles. This often leads to players deciding not to bother trying.
"To us, the big area of focus is thinking about that on-ramp, thinking about how we provide an onboarding experience that makes players feel more comfortable and less intimidated," explained Morten. But he also assured fans that Frost Giant isn't trying to water down the RTS experience.
You can follow Frost Giant Studios on Twitter if you'd like to follow its progress.
Real-Time Strategy Returns! We're launching a new game studio to build the next great RTS! Join us on our journey at https://t.co/qtPYF1CahM! #FrostGiant pic.twitter.com/NRFfu64qCU

— Frost Giant Studios (@Frost_Giant) October 20, 2020