With the latest Forged in the Barrens expansion causing havoc in the Hearthstone world, it's not a surprise to see Blizzard attempting to address the problems. We know that a hotfix has already been deployed. However, with the game's meta now under even more scrutiny, a balance patch is already in the pipeline for Hearthstone. This comes after players figured out the best way to dominate with Paladin decks and the No Minion Mage deck.
Lead Designer Alec Dawson took to Twitter to announce the upcoming change. The new Hearthstone balance patch will arrive early next week with the 20.0.2 update. More specifically, cards in the Mage, Paladin, Rogue, and Neutral decks will be targeted.
The balance patch will only be part of Blizzard's efforts to create more opportunities for experimentation. The team also hopes to make more classes viable in the game's meta. There will be six changes in total, although it remains to be seen just what is going to be affected. We can expect more details in the coming days.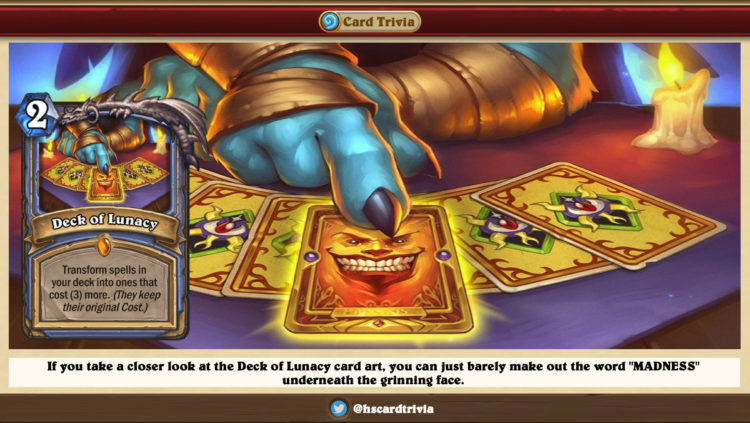 Shuffling lunacy
If you are unaware of what has been going on in the meta, here is the general rundown. The Mage spell Deck of Lunacy can transform all spells in your deck into ones that cost 3 more mana. More importantly, they keep their original costs.
If you are running a No Minion Mage deck, you are entirely reliant on spells. Getting to play Deck of Lunacy early can easily topple your opponent right from the start. Imagine some of the more powerful cards at your disposal, but with dramatically reduced mana costs. With the right luck, you can play them early and smash your opponents.
The rotation of new cards with Forged in the Barrens provided more of a foundation for the No Minion Mage deck to work. However, like most good and crazy things, it will come to an end soon with the upcoming balance patch for Hearthstone.