Many of those who played video games in the early 2000s probably remember BloodRayne. The vampiress known as Rayne was seemingly everywhere when it came to advertising BloodRayne and BloodRayne 2 in the pages of your favorite gaming mag. The logo alone can easily knock the dust off the old brain for a small dose of nostalgia. In the modern age, Ziggurat Interactive has pumped air into Rayne's bloodthirsty lungs with the release of BloodRayne: Terminal Cut and BloodRayne 2: Terminal Cut, with both launched back in November 2020. However, Ziggurat revealed one last "Ultimate Update" will come to both the bloody titles.
As mentioned, both the BloodRayne: Terminal Cut and BloodRayne 2: Terminal Cut will see a free Ultimate Update. Each title received various enhancements prior to relaunching. However, Ziggurat Interactive still has a few plans for Steam and GOG players. GOG platform users will see an HD resolution wallpaper pack while Steam players can reap a few more benefits. They will instead get newly added digital trading cards, badges, and emoticon support.
Ultimate Update line items
The two updated 'cuts of each game improved upon the originals in many ways. Bug fixes and enhanced visuals helped usher Rayne into modern times. However, it seems like there were a few more things that could have been polished. The free Ultimate Update for BloodRayne: Terminal Cut and BloodRayne 2: Terminal Cut will include even more additions under the hood.
For starters, BloodRayne: Terminal Cut will see improvements to environmental elements, such as water rendering and "other textures." There is also a listed "Miscellaneous bugs [fix]" which probably comes with the territory when resurrecting a game series from the 2000s. To throw it back a little, a new feature will restore enemy models back to "their original console version aesthetic." Outside of these graphic features, Japanese voice acting will also be added, including subtitles.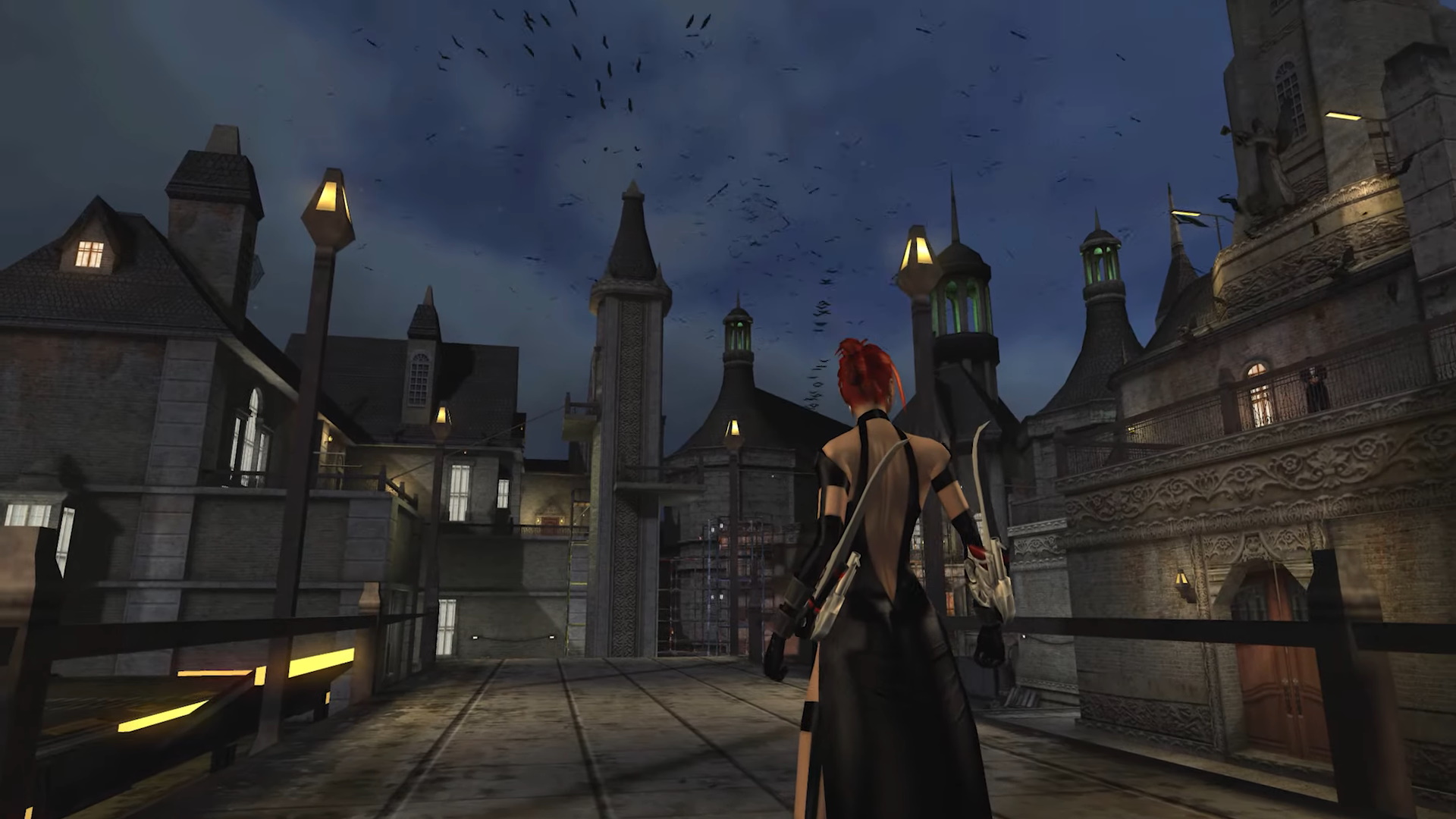 BloodRayne 2: Terminal Cut will see just as many, if not more updates when it comes to its Ultimate Update. It has been noted that some of the game's musical scores were missing from the relaunched version. Those are seemingly repaired, with other audio tracks being restored. The update will also include various graphics fixes among more squashed bugs. However, in the language department, BloodRayne 2: Terminal Cut will see the addition of "Russian language localization improvements." Lastly, a better-balanced boss battle for Ephemera is on the docket and also promises fixes.
BloodRayne: Terminal Cut and BloodRayne 2: Terminal Cut's free Ultimate Update is now available. The Steam versions of both games currently have 40% price cuts, dropping the price from $14.99 USD to $8.99 USD.