It has been a hot minute since we got a Metroidvania title, but one of the more enjoyable ones was Bloodstained: Ritual of the Night last year. The brainchild of Koji Igarashi and ArtPlay and published by 505 Games, the tale of the Shardbinder Miriam was a fun romp through medieval settings of fascinating monsters and creatures. While support for the game has been there, the recent cancellation of a promised roguelike mode rubbed some the wrong way. In its place would be a Randomizer mode, and it is coming out soon, along with new playable character Zangetsu.
New ways to play
Zangetsu and the Randomizer mode update arrive on May 7. By clearing the game with the "good" ending with Miriam, you can unlock Zangetsu. Rather than using shards and magic, the swordsman relies on his skill and speed in Bloodstained: Ritual of the Night.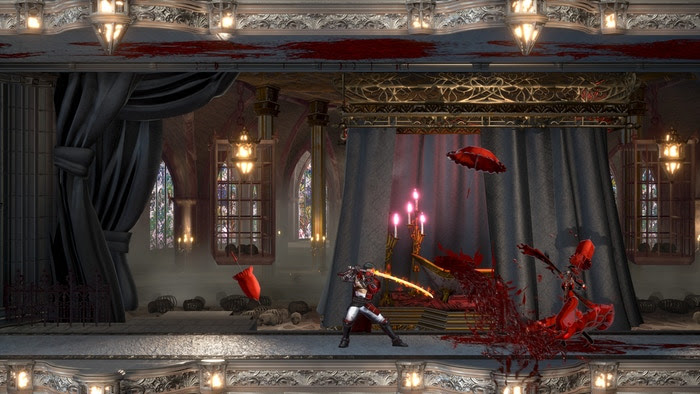 Zangetsu "uses the power of his sword to dispatch enemies along with some special abilities that consume MP." We can surely expect to see some flashy sword action. Unfortunately, the caveat of using Zangetsu means that consumables, equipment, crafting, treasure chests, quests and story cutscenes are disabled during a playthrough with him.
If that is not enough, players can now jump into the Bloodstained Randomizer mode. It "allows you to adjust eight different game parameters to mix up your experience." This could see the adjustment of save and warp rooms, shops, key items, and even enemy drops. The eight parameters are as follows:
Goal
Key Items
Save Rooms
Warp Rooms
Items
Quests
Shops
Crafting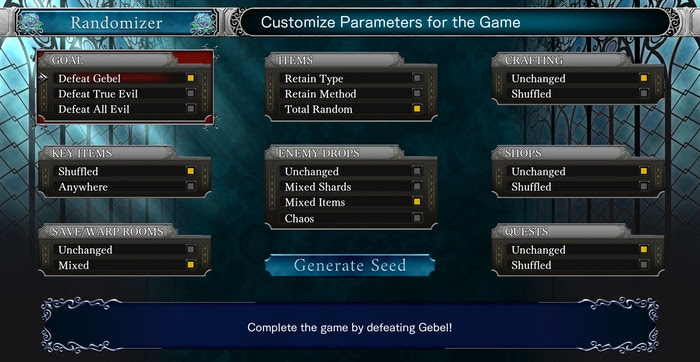 If you stumble upon a particular configuration you really like, the game also provides you with a seed code to share with others. A leaderboard tracking the fastest completion of a seed will likely see some competition heat up as well. With the amount of content in Bloodstained: Ritual of the Night, we will surely see some interesting remixes soon.