Internet sleuths have been pouring over the high-resolution Borderlands 3 boxart for nearly a week now. Why? Well, because it contains secrets. Apparently, Gearbox has been teasing its fans with hidden images and codes that are most assuredly hinting at plot points for its upcoming shooter-looter (shlooter?). Fans have already figured out some of its hidden messages, but Gearbox has revealed there's even more to discover. The company also announced that it will make everything known during an upcoming gameplay reveal.
Hopefully, most of the clues will be figured out before the Twitch stream, which is planned for May 2. Thus far, Borderlands gumshoes have been able to figure out the most obvious clue, at least. Running down the left and right side of the boxart is a series of Morse code. When translated, we get, "Where is the first vault hunter?" on the left, while the right message reads, "Who is the Destroyer?"
For those who don't remember, The Destroyer is a nod to the first Borderlands. During the game, you and your fellow vault hunters hunt…a vault…for treasure beyond measure. When opened, however, you're met with an alien, eldritch horror (which was not treasure at all, to be frank) called The Destroyer. The Borderlands lore keepers tell us that The Destroyer was a being imprisoned by an alien race known as the Eridians. It was an effort that caused their extinction. But apparently, there may be even more to this Destroyer than a disappointing final boss.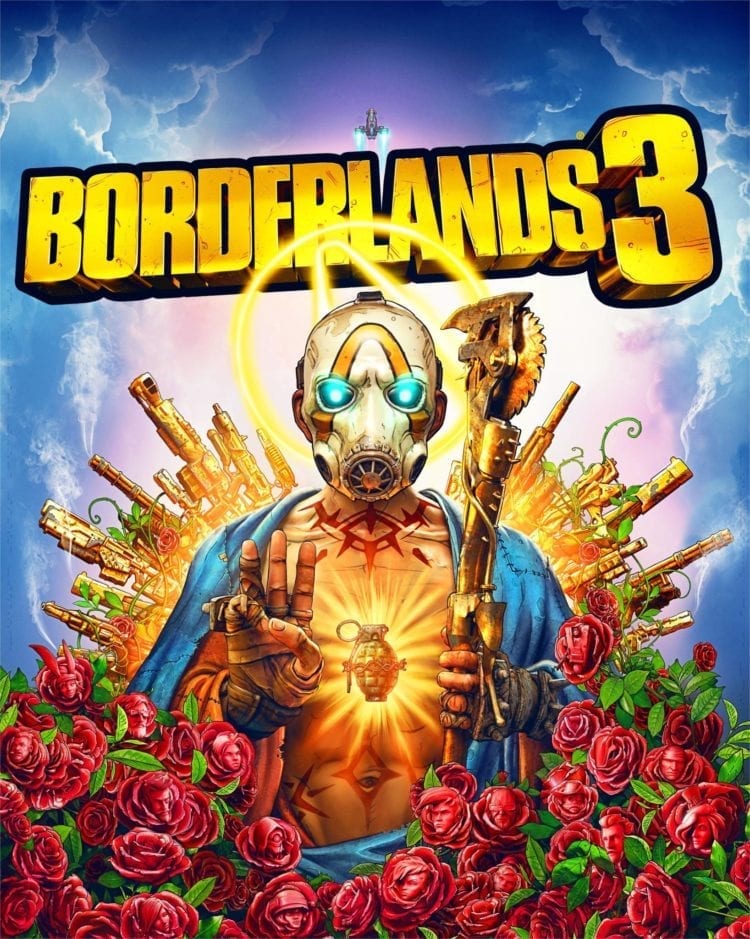 Like An Enigma Burrito
But there is more, according to Gearbox. The Morse code was apparently the easy part. Somewhere hidden within the massive 4417×5528 image are additional secrets that have so far eluded the magnifying glass-wielding bloodhounds.
"Despite some incredible internet sleuthing, countless questions raised by you, the amazing Borderlands community, remain unanswered," states a message on the Borderlands website. "When will we learn more about the four new Vault Hunters? Who exactly are the Calypso Twins? Who's the young girl bumping fists with Maya? And how the heck do guns grow legs?!"
If you want to discover the remaining secrets, you better move fast, because they will be answered soon. Gearbox will bear all during a gameplay reveal on May 2 at the Borderlands Twitch channel. The show begins at 10 AM PST.
"We're excited to answer at least some of these questions and lots more during the Borderlands 3 Worldwide Gameplay Reveal event on May 1," the announcement continues. "The event will feature the first ever showing of Borderlands 3 gameplay, as well as commentary from the Gearbox development team on everything from the new Vault Hunters and their respective skills to interplanetary travel and sweet, sweet loot."
Cam has been shooting for high scores since his days playing on the Atari 2600. Writing about video games since 2005, Cam has also worked with GameSpot, GamesRadar, and PlayBoy.