Bungie, the developer behind the Destiny franchise, has been doing pretty good. Destiny 2 is massively successful, with more players and content arriving for the game consistently. This success has driven growth for the developer, which has confirmed that it's broadening its horizons in the coming years. In the short term, Bungie will be adding to its library with a new IP launching by 2025. Further on down the line, the company is also planning to expand Destiny from just being a game franchise.
While a press release from Bungie mentions a new IP, what we'll actually see by 2025 is a mystery. Jonny Ebbert, Bungie's new chief creative officer and Zach Russell, a general manager, will be spearheading any new franchises. According to the press release, the duo will "build and drive the creative vision and foundation for Bungie's future worlds alongside the next generation of leaders at Bungie, with plans to bring at least one new IP to market before 2025." It's important to note that the press release from Bungie specifically says "at least one new IP," so expect some major announcements from the former Halo developer over the next few years.
Is Destiny hopping to the big screen?
The other big announcement from Bungie today is about its already established franchise. Destiny is undeniably a commercial hit, one that will undoubtedly continue being popular. Bungie, wanting to capitalize on that success, is planning to expand the franchise into "additional media." In an effort to do so, the company has promoted Mark Noseworthy to vice president of the Destiny universe, which is sure to stand out on any resume. Likewise, Luke Smith is being assigned to the position of executive creative director of the Destiny universe.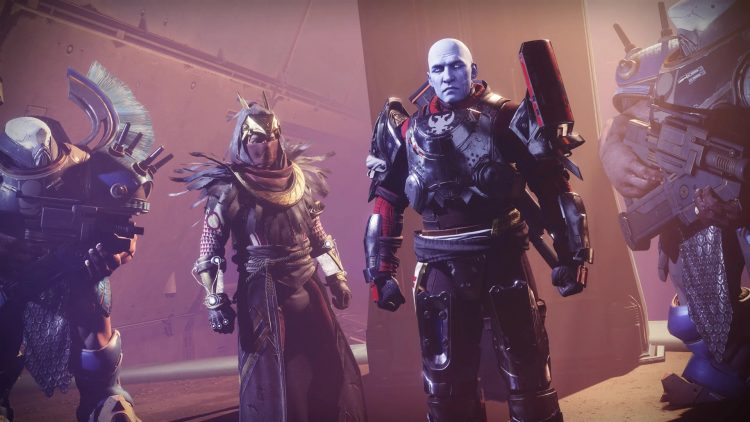 It's not clear what form any additional Destiny media may arrive in. Of course, it's impossible to not think about Destiny becoming a movie or TV show. The game already has a stellar cast, with Lance Reddick voicing Commander Zavala. Only time will tell what Bungie has planned for its star franchise.