Bungie parts with Microsoft, attracts celebrity talent: Sir Paul McCartney
Sir Paul McCartney has announced that he is working with video game developer Bungie.
The former Beatle revealed via Twitter that he is composing music for an unnamed project that is in the works at the Halo studio.
He posted a picture of himself in the studio, working alongside resident Bungie composer Martin O'Donnell, to accompany the announcement.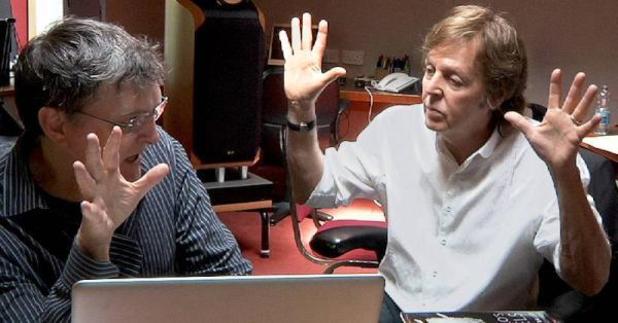 "I'm really excited to be working on writing music with Bungie, the studio that made Halo," McCartney wrote.
Bungie concluded its work on the Halo series with the release of 2010's Halo: Reach. The next entry, Halo 4, will be developed by 343 Industries.
The studio is yet to confirm which project McCartney is composing music for. However, it has been leaked that Bungie are working on a project called Destiny and a sequel to the Marathon series, so it's possibly for one of those two.