Call of Duty: Black Ops 4 is getting a summer-themed event and it's available now. This Days of Summer event brings with it new content and maps almost worthy of a summer vacation postcard. With the new maps also comes a new global community challenge. However, it looks like PlayStation 4 players will get the first whack at some of those challenges, leaving PC and Xbox players waiting another week to jump into the event in its entirety.
Summer days, drifting away
As previously mentioned, PlayStation 4 owners will have a headstart on the new Grav assault rifle challenge. Although that might rile up feelings of FOMA, it looks like all of the other content updates coming for the timed event will be available to all players from the start.
Maps and modes
The map known as Grind returns from Call of Duty: Black Ops 2. There are skate ramps and a pro shop found on the map that is modeled after a familiar place in Venice Beach. Another return to the series is the Capture the Flag mode.
Blackout in the heat
Of course, it wouldn't be a summer event if there weren't water balloons and coolers on the map. Water balloons deal "light damage" when used, while coolers are crates that hold unlockable items. The zombies will also trade their torn duds for summer vibes with the Quacknarok giant floaties, which are giant duck inflatables. All of these are available solely in the Blackout.
There are also a number of notable changes to the map and its items. Lawn ornaments, camping equipment, and BBQs, among many other themed items, have surfaced.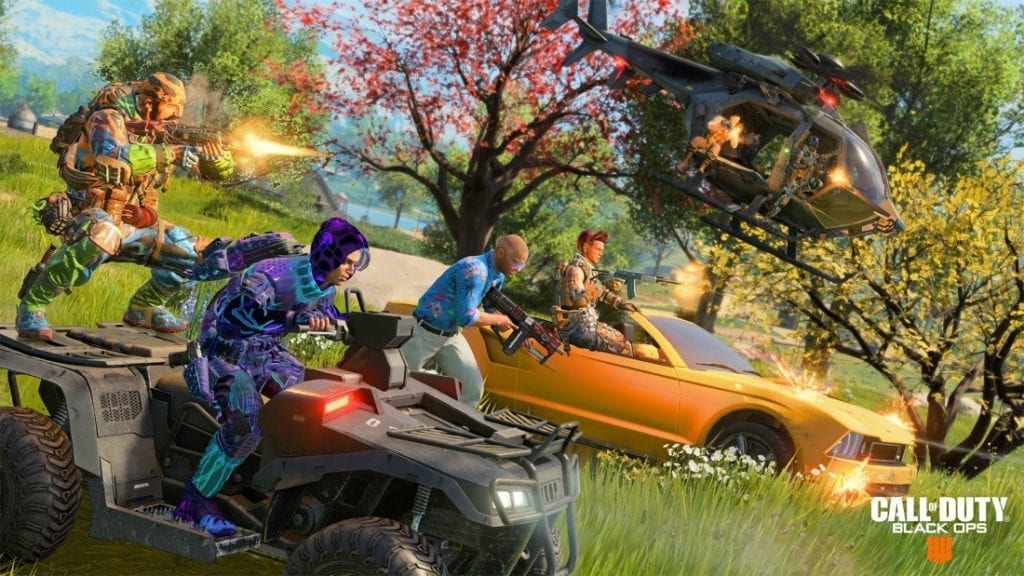 Moar zombie content
Outside of the multiplayer and Blackout modes, there are also a few new items added to Zombies. These include new Elixirs, like the Shopping Spree, which instantly activates and allows you access to all purchases free for one minute. Perkaholic is another one, giving players access to all perks on the map.
The Call of Duty: Black Ops 4 'Days of Summer' event is now available in-game. More information regarding modes in Blackout, weapon additions, and other content are available on the official blog post.