Despite what you might have thought about Call of Duty slowing down, Activision has shown that the machine will continue to chug right along. The company offered more details today surrounding a new game in the franchise. Today, we now know that the game is Call of Duty: Modern Warfare, and it will be releasing on October 25, 2019.
For the player
The game promises not only a single-player campaign, but we now know it will also feature multiplayer and cooperative play. It is more than just the original Modern Warfare coming in a reskinned package. We do know that the story of the game will reflect some of the headlines that you might catch in world news today. Dave Stohl, co-studio head at Infinity Ward, said, "We are creating an emotionally charged experience that's inspired by the headlines in the world today."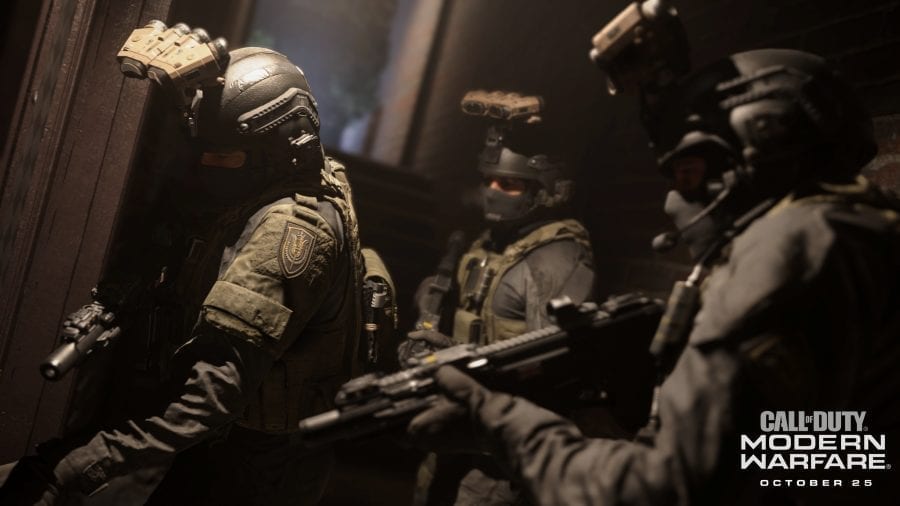 That last line in the description on the approach to Call of Duty: Modern Warfare only tees up the fact that the game will allow cross-platform play. This means that both console and PC players will be able to rage quit on each other whether playing on a monitor or TV.
We also know that the season pass will be completely eliminated from the experience. Instead, the maps and other content will be free to players post-launch. This is surprising considering the long history of monetization found in the Call of Duty games of the past.
PC promises
At this point, we know that the game will release on PC, Xbox One, and PlayStation 4. The press release for the game does detail some tidbits of graphics information as it pertains to the PC release.
As it sits right now, it looks like 4K HDR support will be available off the bat. We also know that the game will indeed support the newest line of GPUs that support raytracing. For those looking for a more realistic experience, it seems volumetric and technical lighting will play important roles in depicting realistic thermal and night vision in the game. There are a slew of other supported features, promising the game is starting to shape itself as a fully-fledged PC experience. Beenox is also the team assisting with the development of the PC version of the game.
For you audiophiles out there, the game will fully support Dolby ATMOS across supported platforms. It's unclear what the release means when it also says, "along with the latest in audio stimulation effects." One could only guess that this might elude to haptic feedback; however, that is only a guess.
You can safely assume that more information for Call of Duty: Modern Warfare will be pumped out as we head into E3 2019. The game is slated for an October 25, 2019 release date and can also be preordered from its exclusive-to-the-Battle.net launcher.