If you've been a Warzone player since last year's launch, you'll have seen your fair share of meta changes. From the continuous patching of the M4 Assault rifle around launch to the battle pass introduction of the Grau AR, the landscape has certainly changed. The biggest shakeup came late last year though, when Warzone merged with Call of Duty: Black Ops Cold War. This brought all of the latter's weapons and gear to the former, with some interesting results. Now the meta could possibly change with the Warzone DMR patch that is finally live.
In the weeks since the December merge, one or two weapons have come to the fore. Yes, we're talking about the DMR 14 primarily. With the right setup and scope, this thing was a laser beam, downing players from miles away in a few hits. The Type 63 rifle wasn't far behind either, and both now have increased recoil and reduced headshot damage. Phew.
There were also a few notable balance issues with some more up close and personal options. The Mac-10 SMG, which is an unlockable weapon in the current battle pass, has gotten a reduction to its headshot multiplier. We're not sure this will be enough to stifle the Mac-10, but let's see how things play out over the coming weeks.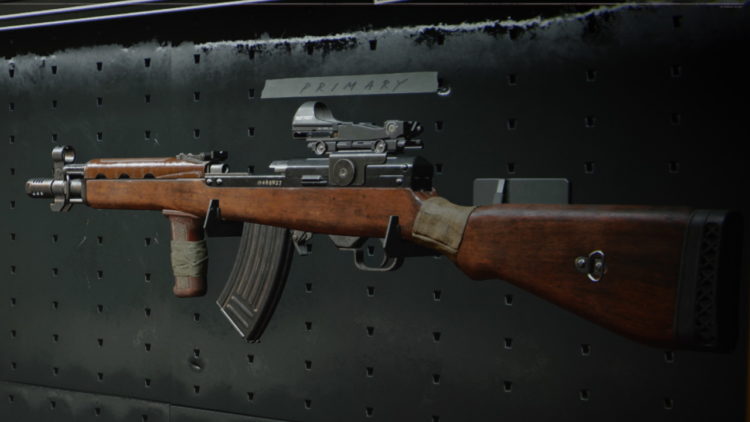 Finally, the dual pistols have been addressed. An akimbo Dimatti setup felt like it could take players down way too easily, especially for a secondary weapon. These have seen the biggest change, with decreased damage range and increased hip-fire spread. Hopefully these changes will be substantial enough to make dual pistols feel like a backup option again.
Forever tweaking
As is the case with a lot of competitive shooters these days, Warzone sees its fair share of patches. The M4 was tweaked multiple times closer to launch, and we're not entirely confident these will be the last changes made to this set of weapons. Following the patch though, let's hope some of us have ditched the Warzone DMR 14 for five bloody minutes.