The resurgence of Capcom has been nothing short of breathtaking. Starting with the soft reboot of the horror franchise in Resident Evil 7, the Japanese company has put out hits like Monster Hunter World, the Iceborne expansion, and the Resident Evil 2 remake. Next on the list, of course, is the eagerly anticipated Resident Evil 3 remake. In a new live-stream, Capcom provided us with yet another look at the survival horror title.
Starting at 42:13, the developer's footage will look similar to the recent media coverage of Resident Evil 3. However, things here seem a bit less hectic for Jill Valentine. The developers used this opportunity to emphasize the details that players could easily miss. Of course, it's always going to be hard to focus on gorgeous posters and cool artwork when your life is at risk. But, at least Nemesis isn't around to terrify you with his new jumps.
A different horror
Compared to the adventures of Leon and Claire, Jill Valentine's modern outing will be very different. A more menacing Nemesis and additional foes will provide a new experience for both newcomers and veterans, so to speak. The gameplay progression has also changed, with Resident Evil 3 now losing the multiple endings that made it different back in the day.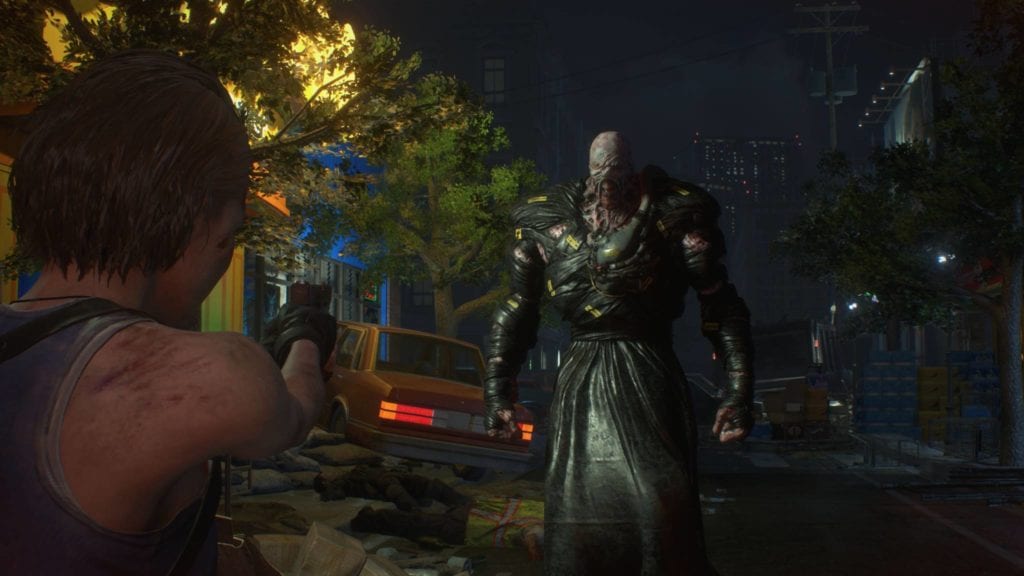 You won't need to wait too long to experience the 1999 classic in its 2020 form. The release is just a few short weeks away – on April 3 – and Capcom is also preparing a demo for fans. Unfortunately, they have yet to share a set date for the demo's release.
This is similar to the leadup to Resident Evil 2's release last year, when a demo dropped on Steam. It gave players a better look at new gameplay, the graphical improvements, and the gameplay mechanics. We will likely experience all of this again when the demo for this latest project arrives.
You can currently pre-order Resident Evil 3 on Steam for $59.99.