It's been teased for a little while, but we now have confirmation: Catherine is coming to Steam in the form of Catherine Classic. Although "coming" isn't quite right, because it's actually out now.
A Tale Of Two Catherines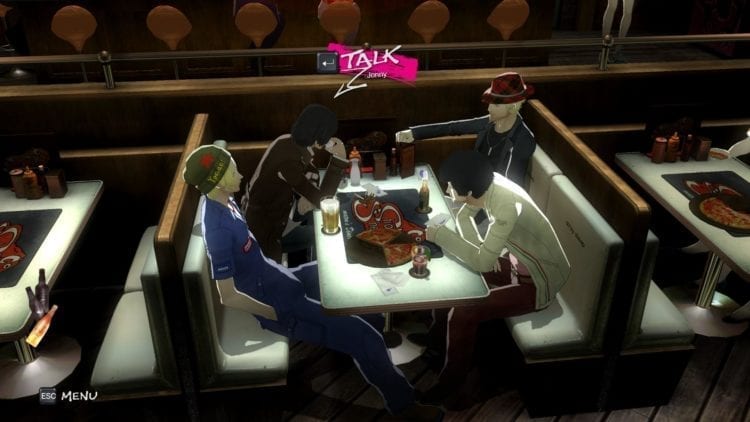 Catherine follows Vincent, a commitment-phobic man in his early 30s drifting through life and wrestling with major decisions, and no this doesn't remind me of me at all please shut up. Most prominent of these is: does he settle down with his long-term girlfriend, the responsible and realistic Katherine, or leave her in favor of the stunning blonde Catherine… who he just woke up next to?
During the day, Vincent makes decisions regarding his future and interacts with his friends at the Stray Sheep bar. At night, he's plagued by horrific nightmares. In these nightmares, he needs to climb a treacherous tower and avoid traps. This requires thought and foresight: pushing and pulling the blocks that form the tower is a must, in order to create a safe path up. He's not the only one trying to climb the tower, either… and these nightmares might just be tied into the string of deaths that've been reported lately.
Aside from the story, there's a challenge mode, plus co-op and versus multiplayer.
Passion For The PC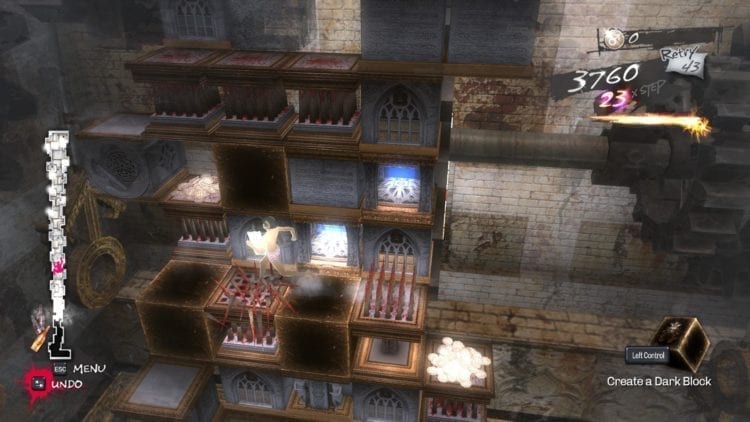 So, what do we get in the PC version of this psychological horror game? Well, you can play with mouse and keyboard, but that's to be expected. We'll also have the benefits of 4K resolution, an uncapped framerate, and the option of using the original Japanese voiceovers rather than the (very good) English dub.
Those who delve into Catherine within the first two weeks will also get "digital deluxe" content. Specifically: desktop and mobile wallpapers, avatars, and a sampler of the OST. Not much, but hey, a nice little bonus if you're picking it up anyway.
Not Quite Full-Bodied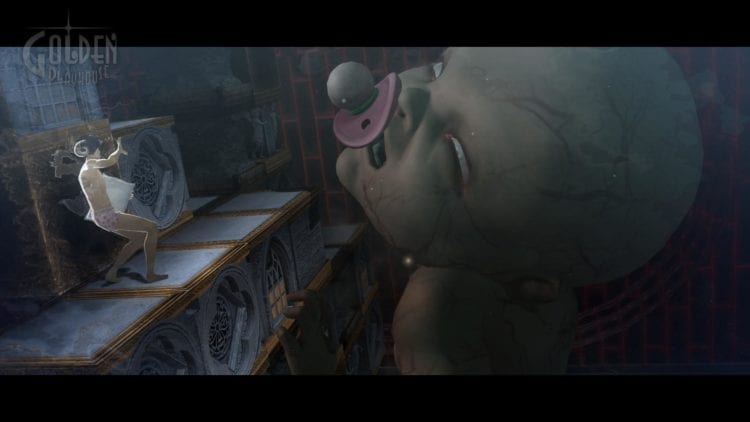 Catherine Classic, however, isn't Catherine: Full Body, an updated re-release of the game coming to consoles later this year. I queried SEGA about whether we'd see that, and was told:
"We don't have any plans that we can share right now, we hope to have more exciting news to share from SEGA / ATLUS in regards to publishing on PC in the future."
So while we might see Catherine: Full Body as a discounted release in a year or two, there are no public plans for now. With SEGA's recent history of suddenly releasing things on PC, it's anyone's guess as to whether we'll get any warning, either. I suppose this just leaves one final question. Where's Persona?
Catherine Classic is out now on Steam and will cost you $19.99 USD / £14.99 GBP / €19.99 EUR. You can check out a trailer below. If you're happy to hold off on a purchase, we'll hopefully have some thoughts on the PC version up a bit later.