Celeste first arrived in 2018 to great fanfare, bringing a deeper emotional experience than most would expect out of a platformer. The journey to help Madeline survive her inner demons on her journey to the top of Celeste Mountain resonated with many players. It is without a doubt that many would welcome a follow up adventure. However, the chances of that happening seem slim. The team that made the original now works under a new studio, EXOK. Likewise, Celeste received its final chapter update in 2019. Luckily, there is some respite. Celeste Classic, the free PICO-8 game that made it all possible, now has a sequel known as Celeste Classic 2 or Celeste 2: Lani's Trek, and it is now available.
The lovingly made product was fittingly released on the day of Celeste's third anniversary. More impressively, developers Maddy Thorson, Noel Berry, and Lena Raine made it all in just three days. With the original Celeste Classic taking four days to make, this is indeed an achievement. Do expect an even tougher challenge this time around.
Of course, do not expect the level of complexity that was found in Celeste. After all, it was an evolution of the more simplistic formula found in Celeste Classic. That said, you will not be able to rely on Madeline's jumping or dashing in the Celeste Classic sequel. Instead, Lani's ability pertain to her grappling hook.
While you may not be able to climb upwards using the hook, it does allow you more freedom in lateral movement. Closing the horizontal gap has never been easier with the grappling hook, something Lani has over Madeline.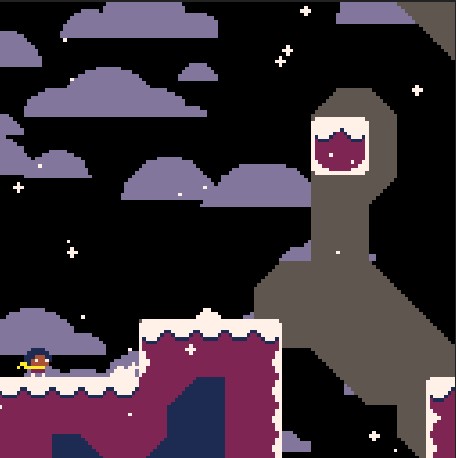 Precision required
As expected, levels are designed differently, so the gameplay will feel different as well. Celeste 2: Lani's Trek brings its own challenges to the table, so you will need to be at the top of your game. If you have successfully completed Celeste's B-sides and DLC with ease, then this will be another way for you to hone your skills.
You can get your hands on the Celeste Classic sequel, Celeste 2: Lani's Trek, on itch.io.
Over the last 3 days we made a sequel to the PICO-8 Celeste Classic, which you can play here:https://t.co/wP8t6Pv0lg

— Noel Berry (@NoelFB) January 25, 2021