The Conspiracy is something you'll need to unravel if you wish to learn more about the events in the Exclusion Zone. Igor will learn of Tatyana's disappearance and her dealings Boris, a man whom he considered as one of his closest friends. Here's our Chernobylite guide to help you with The Conspiracy investigation and clues.
Note: For more information, check out our Chernobylite guides and features hub. You can also take a look at our other investigation guides for Web of Lies, Black Stalker, and Woman in Red Dress. Lastly, please be reminded that this guide contains spoilers.
Chernobylite — The Conspiracy investigation and clues guide
Chernobylite's campaign is non-linear, which means you can receive missions that aren't usually in order. Still, there are others that aren't part of a specific quest, so you can acquire them while you're free-roaming or doing a different objective.
Note: The clues are listed based on their appearance on The Conspiracy investigation board of Chernobylite.
Clue #1: Kopachi (Old Documents)
You'll find this clue inside a safe once you reach Tarakan's underground hideout. Poison gas will fill the room and you need to interact with the switch on the wall to have it dissipate. Grab the clue from the safe before you leave.
Clue #2: Moscow Eye
There's a room on the ground floor of the factory building. Use a lockpick to open it.
Clue #3: Moscow Eye (A Memento from the Past)
You'll obtain this normally as you progress through the mission.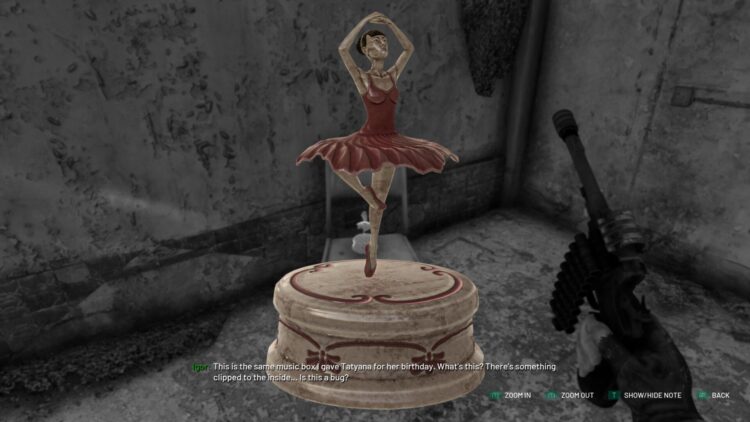 Clue #4: Moscow Eye (Hacking Into NAR Servers)
Towards the end of the mission, you'll be presented with a choice: wipe out the server or search for data. Choose the latter to obtain the clue.
Clue #5: Kopachi
Go to the southern section of the map and grab the note inside one of the small huts.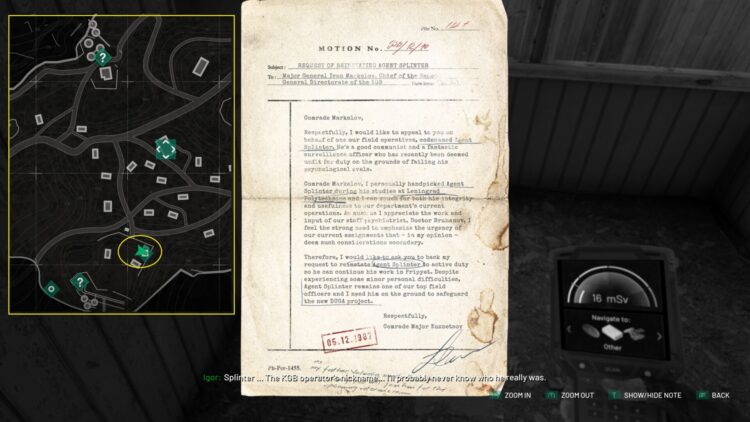 Clue #6: Pripyat Port (Meeting with Tarakan)
The mission will eventually have you chatting with Tarakan inside one of his hideouts. He'll ask you to burn the documents. Choose to look through them instead.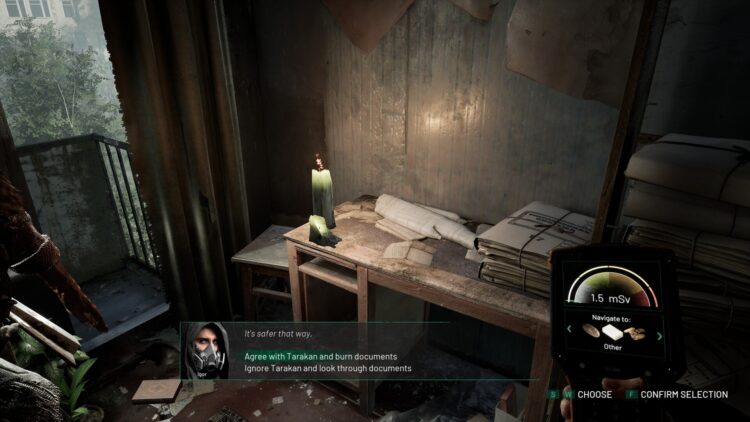 Clue #7: Pripyat Port
This note can be found while you're free-roaming in Pripyat Port. However, since it's in the same apartment building where you initially met with Tarakan, you might as well pick it up during the mission above.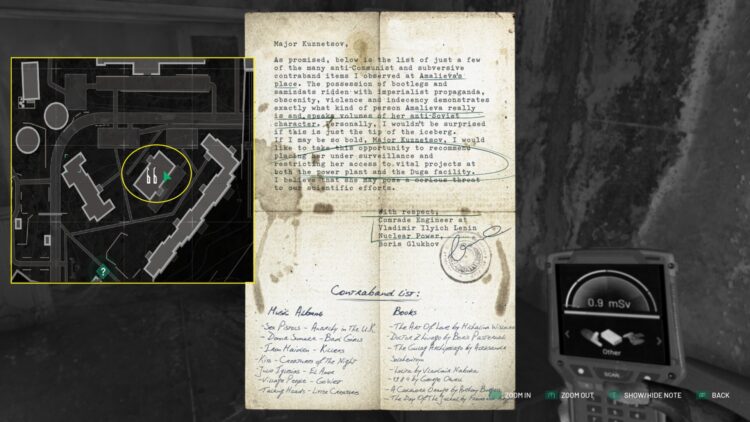 Once you have all the clues/facts, start the Ariadna VR simulation so Igor can piece together the events. It looks like Boris was still madly in love with Tatyana (who rebuffed his advances).
Later, Boris' spite caused him to turn over Tatyana to the KGB. Officials arrived to accost her for alleged spy activities.
---
Chernobylite is available via Steam. For more information, check out our guides and features hub.