The free Setting Sun Inn update for delectable roguelite Children of Morta has just launched, with the biggest new feature being New Game Plus.
Back when we reviewed it, we lamented the lack of a New Game Plus. Excellently, today's update – the second in the seven-part roadmap of updates and DLC – resolves that, while also adding a host of new content to explore.
Setting Sun Inn
Children of Morta's New Game Plus mode raises the difficulty of the game, but it also increases the level cap of various upgrades in both the workshop and the Book of Rea to compensate. As you'd expect, you'll lose all story progress and access to areas. However, you'll keep your unlocked characters, skill tree progress, all resources, and all upgrades across both the workshop and the Book of Rea.
In short: keep your mechanical progress (including characters!) but fight against tougher stuff.
While that'd make for a pretty good addition by itself, New Game Plus isn't the only thing in this update. Setting Sun Inn doubles down on the cutscenes and family feel of the game, which was arguably one of Children of Morta's greatest strengths.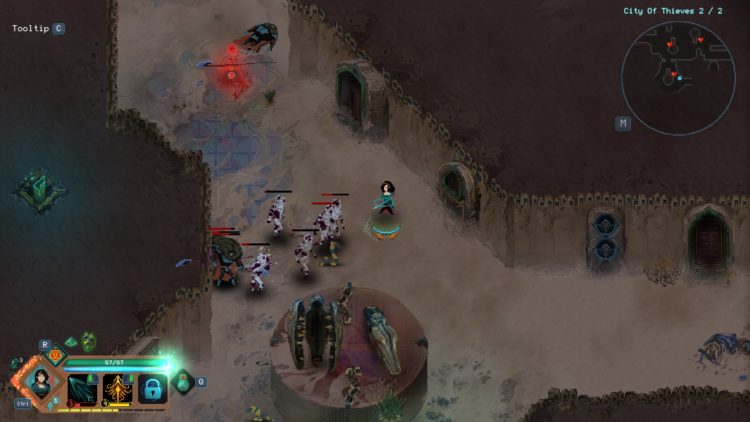 Players can expect 20 new cutscenes, eight new home interactive events, 26 home idle activities (things characters may be doing when you're at home), and 14 new family events and quests in dungeons. There are also three new side quest traits — little helpful things that can occur to aid you in future dungeon runs after completing particular side quests.
Plus, there's the usual slew of bug fixes and balance changes. Setting Sun Inn appears to be a fairly sizeable update in terms of both delightful fluff and actual mechanics.
Children of Morta's roadmap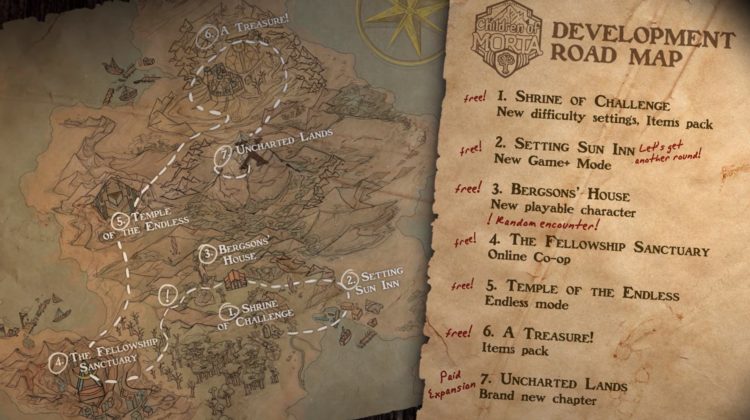 Going by the roadmap, we've still got six updates to go. Next up comes Random Encounter, as well as a new playable character. Those'll be followed by online co-op, an endless arena mode, and then an update with thirty new items. The final update planned is The Uncharted Lands, described as a full DLC chapter with a new main quest and playable character, new enemies, and a brand new boss.
Children of Morta is currently 33% off on Steam if you fancy grabbing it and checking out this family-focused action roguelite for yourself. As our review indicates, I'd certainly recommend it.