At one point in Code Vein, you're told that you need to find a goddess statue in the ruined city to progress. If you don't remember where that goddess statue is or haven't found it yet, here are a couple of images to get you on your way.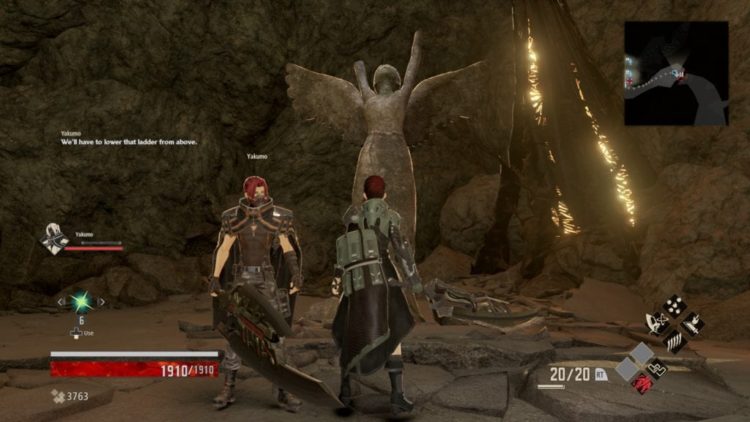 Look more familiar now? All you have to do here is interact with the statue and a ladder will drop down. Here's one showing you where to go directly on the map: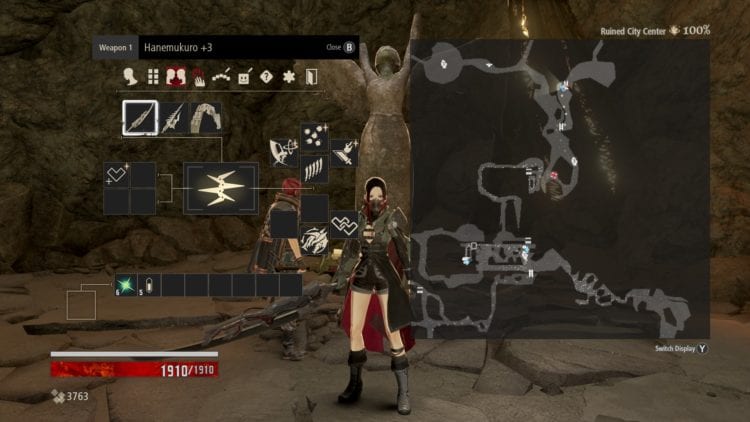 Whenever you're meant to progress forward in Code Vein, it doesn't always tell you exactly what to do. However, the game is great about putting red marks through objects you can't yet interact with. So always check for one of those if you need to make your way forward.