EA has given us some great news regarding the legendary RTS series Command and Conquer today. In a stunning move, the company has announced that it will release the original source code for the 1995 original Command and Conquer, as well as the 1996 follow-up, Red Alert. The code will release under a General Public Licence on June 5, which is also the release date for the Command & Conquer Remastered Collection.
Welcome back, Commander
EA's Jim Vessella stated, "This is a key moment for Electronic Arts, the C&C community, and the gaming industry, as we believe this will be one of the first major RTS franchises to open source their source code under the GPL." In addition to the Map Editor, Jim says these open-source DLLs will help users "design maps, create custom units, replace art, alter gameplay logic, and edit data."
The release of this code should breathe new life into the Command and Conquer modding community. Plus, who knows? We could even see an entirely new game pop up thanks to this, akin to DOTA coming from Warcraft 3. Anything is possible.
The post goes on to say that, unfortunately, LAN multiplayer will not be a part of the Command & Conquer Remastered Collection at launch. This comes as a result of the development delays caused by the ongoing COVID-19 pandemic. But it does remain a high priority for the development team to add post-launch.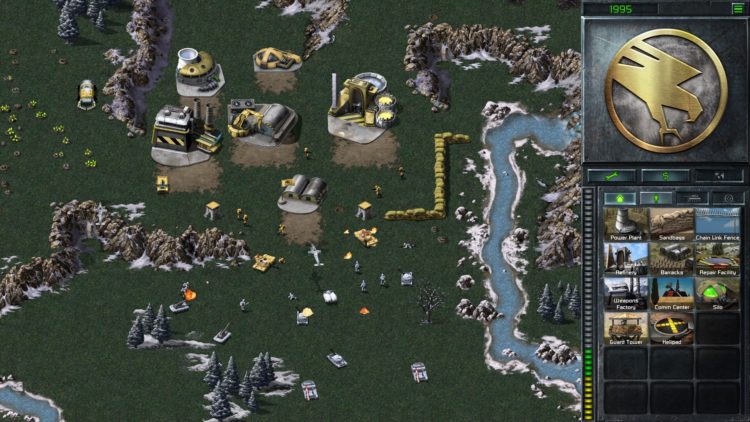 The Tiberian sky's the limit
It is going to be very exciting to see what the Command and Conquer community will cook up with these new tools available to them. This could even spark a revived interest in FMV cutscenes. Of course, nobody will ever be able to top this piece of cinematic gold from Red Alert 3. But it would be fun to see people try.
The Command and Conquer Remaster Collection will release on June 5.