Command & Conquer Remastered Collection takes two of the finest strategy games out of mid-90s Westwood Studios and brings them to the modern age. Both Command & Conquer and Command & Conquer: Red Alert have been improved in all facets, from graphics to audio and presentation. So, let's break down the graphical options and differences between these new versions and the originals.
First up are the system requirements for the collection. If you're running a low-power rig, have no fear. Command & Conquer Remastered Collection is easy on your hardware.
Command & Conquer Remastered Collection – System requirements
Minimum system requirements
CPU: Intel Core 2 Duo E4600 @ 2.4ghz or AMD Athlon 64 X2 6400 @ 2.4ghz
RAM: 4 GB RAM
GPU: NVIDIA GeForce GT 420 or ATI Radeon HD 5570
OS: Windows 8.1/10 (64-bit Version)
Storage: 32 GB
Recommended system requirements
CPU: Intel Core i5 4690K or AMD Ryzen 7 1700
RAM: 4 GB RAM
GPU: NVIDIA GeForce GTX 660 or ATI Radeon HD 7850
OS: Windows 8.1/10 (64-bit Version)
Storage: 32 GB
Author's specs
CPU: Intel Core i7 6700K
RAM: 16 GB RAM
GPU: NVIDIA GeForce GTX 970
OS: Windows 10 (64-bit Version)
Alright, laugh it up. Get it all out of your system before we continue. Yes, I'm still running a GTX 970, but thankfully that's more than enough to run the game. I mean, look at those recommended specs. You can run Command & Conquer Remastered Collection on a watch. And I don't mean one of those fancy smartwatches; I'm talking about the ones where you pull out a little knob to move the hour hands. You remember those? God, I'm old. Anyway, you won't need a high-end computer to run this remaster of a 25-year-old game.
Even if you're running a machine with dustier components, the game won't hold too many surprises. It runs well on my PC and undoubtedly should perform nicely on most rigs out there. The only point of astonishment is how much storage space the game requires. Command & Conquer Remastered Collection looks good, make no mistake, but 32 GB is still a large chunk of space.
But let's refocus on the requirements. Naturally, for games that released in the mid '90s, extensive graphical options were not the norm. It's the same again for the remastered collection, offering little beyond screen size and VSync.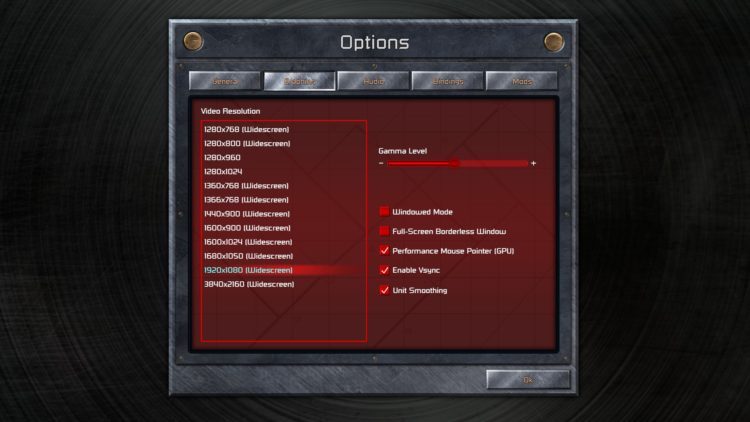 It's not like you need a bevy of options for a game like Command & Conquer, however. Though much improved, the graphics won't exactly blow you away. This is a by-the-book remaster, with cleaner visuals, widescreen support, and enhanced audio; it's not a Crash-level remake.
Blast from a pixelated past
Command & Conquer Remastered Collection takes a great idea from Halo: Combat Evolved Anniversary by giving you a glimpse of what it looked like before. By hitting the space bar, you can swap back and forth between old and remastered graphics at any time. In fact, some may be shocked when starting the game up for the first time. In what I can only perceive as a joke by the developer, you'll begin the game in classic mode. Don't panic! Just hit that space bar and be thankful you weren't part of some elaborate prank. At least, that's how it was for me.
Below are some before/after images using the graphics swap function:
As you can see, the differences are rather striking. Chunky pixels have been smoothed, textures are more detailed, and even colors pop more than ever. On that latter note, the remaster of the games does bump up the color contrast ever so slightly. The original game almost looks washed out in comparison.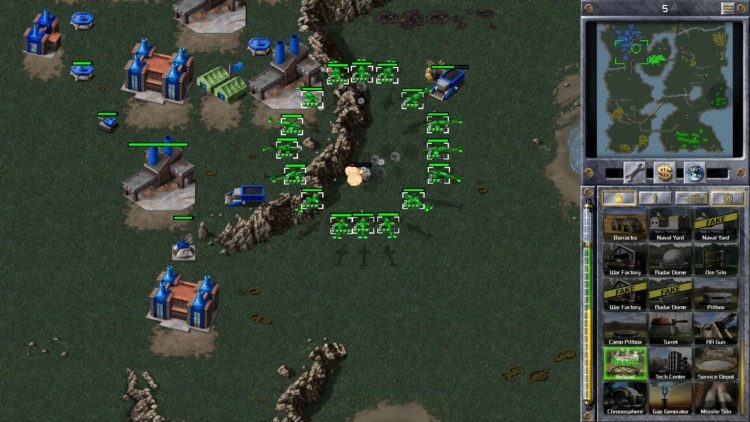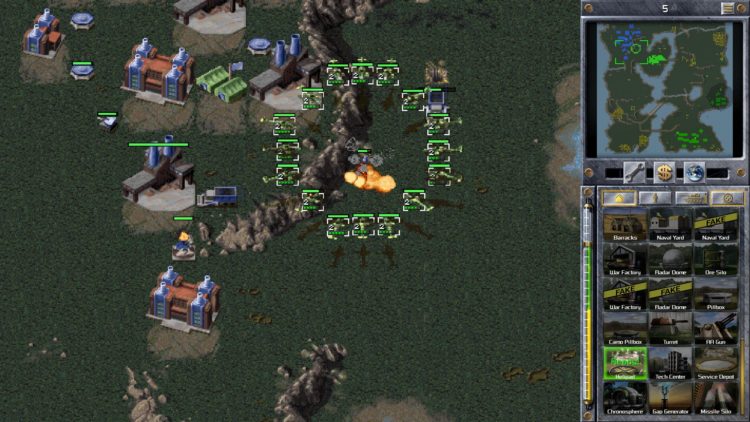 What you don't see in still images are the updated animations. Every unit in your army is equipped with new animation frames, smoothing every movement from turning to idle animations. The remastered games look great when compared to the choppier classic versions.
Nuke me baby, one more time
In a final comparison, let's look at the classic superweapon: the nuke. In most online games of Command & Conquer, you won't see the nuke used that often. They take a long time to prep (roughly seven minutes), and games are long over before they can be unleashed. But for those who love to build toward nuking their enemy into cinders, Command & Conquer Remastered Collection gave the weapon a new and impressive visual upgrade.
Few things in the series are more gratifying than dropping a nuke on an unprepared and unsuspecting enemy base. At least, that's how I recall it. And Command & Conquer Remastered Collection seems to remember that satisfying feeling as well as I do. As a kid, it felt good to drop the bomb after that lengthy countdown.
Of course, not all things are the same as you remember. The original nuke animation pales in comparison to its remastered version. I must have just felt the impact as a greasy 10-year-old because the old nuke is less blammm and more of a phut.
Warts and all
The team at Petroglyph Games sought to remaster everything from the two games, cutscenes included. Most of the remastered cutscenes look great, thanks to the fact that the old assets have survived Westwood's demise. In fact, the team was able to gather some behind-the-scenes video footage during each game's development. Playing Command & Conquer Remastered Collection slowly unlocks these as bonus content.
However, not every cutscene looks all that great. Some of the footage was likely too old to be restored fully.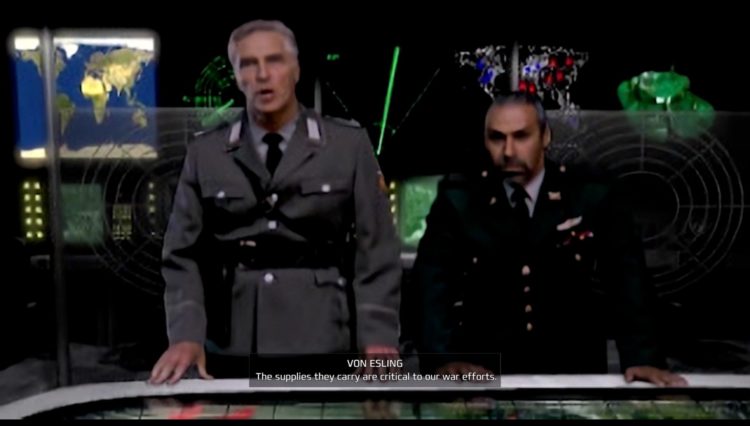 However, these are small issues, and nitpicking them would be unfair considering the context. Ultimately, fans of the series should be happy that Petroglyph included the smudgier video as opposed to re-shooting or replacing them with text. Command & Conquer Remastered Collection wouldn't have been a true C&C game without these lovely gifts of melodrama.
Feet first into Hell March
Of course, it would be unfair not to mention the audio. Much of the audio, from combat to even the announcer, has been remastered or remade. And it all sounds wonderful. But I have to give a special nod to the team for the remastered music. Command & Conquer wouldn't be the same without such hits as "Crush," "Act On Instinct," or the forever fantastic "Hell March."
The collection not only includes the remastered works but the original versions as well. Plus there's a jukebox function, where you can add your favorite tracks and listen to them on repeat. It's "Hell March" straight down for me. But why talk about it when you can hear some samples for yourself:
In the end, Command & Conquer Remastered Collection is a lovingly prepared set of games for both fans and newcomers. It plays well, looks better, and sounds just perfect. It's available on Steam and Origin.