It's man versus dinosaur in Compound Fracture, Iteria Games' upcoming indie action title. This prehistoric FPS goes vintage with original PlayStation-style graphics reminiscent of Capcom's Dino Crisis. Fans are still eagerly awaiting a new Dino Crisis installment. However, Compound Fracture may be enough to scratch the itch.
Compound Fracture follows an oil and petroleum supplier called ChronoGas with a bit of a shady facility. The building is filled with dinosaurs that will eat you if you don't take them down first. There are plenty of weapons and supplies to help you along the way. Compound Fracture's old school graphics and suspense-building soundtrack are enough to bring back memories of all your favorite Dino Crisis hits.
Why Dino Crisis fans need Compound Fracture
For those who aren't familiar, the Dino Crisis series launched back in 1999 on Sony's first PlayStation console. In the original game, Secret Operation Raid Team agents headed to a research facility to investigate a secret weapons project. Agent Regina quickly found the facility completely overrun by dinosaurs. She set out to survive the dangerous predators and find out the truth behind the lab. Dino Crisis included survival horror elements, action, and puzzles. Capcom went on to publish four follow-ups, as well as comic books and other merch.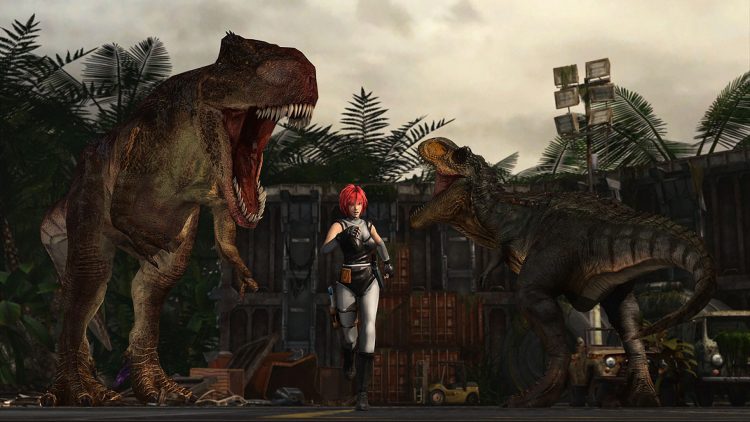 The Dino Crisis series is still popular today. According to Capcom's sales data, 4.4 million Dino Crisis units have been sold worldwide as of December 31, 2020. Players have been begging for another installment since 2003's Dino Crisis 3 and Dino Crisis: Dungeon in Chaos. A fan on Twitter asked about a new Dino Crisis game in 2017, to which Capcom replied, "If a lot of people wish."
Four years later, fans are still waiting. Compound Fracture seems about as close as we can get, for now. Keep an eye on Steam for Compound Fracture's release date and get your survival reflexes ready.