Compulsion Games initially launched We Happy Few back in 2016. The journey started with the game becoming available on Steam's Early Access platform along with the Xbox One Preview Program before fully launching in July of 2018. Since then, there has been a steady stream of content coming to the drug-filled, dystopian thriller. The Lightbearer DLC was the last content update, launching just a few months ago. Now, the conclusion to We Happy Few is on the horizon. Gearbox and Compulsion Games have announced We All Fall Down as the final story content pack.
Are we really happy?
From the looks of the We All Fall Down DLC, it looks like the final content pack will bridge a lot of gaps in terms of story between each pack. And one can only guess that the entire ship, so to speak, will be in flames as everything starts to unfold in the final chapter. I mean, if you take a look at the trailer below, there's a lot of crying going on – not to mention, fires galore.
But hey, that trusty whip might come in handy when vaulting, running, and taking out enemies. So at least there's that.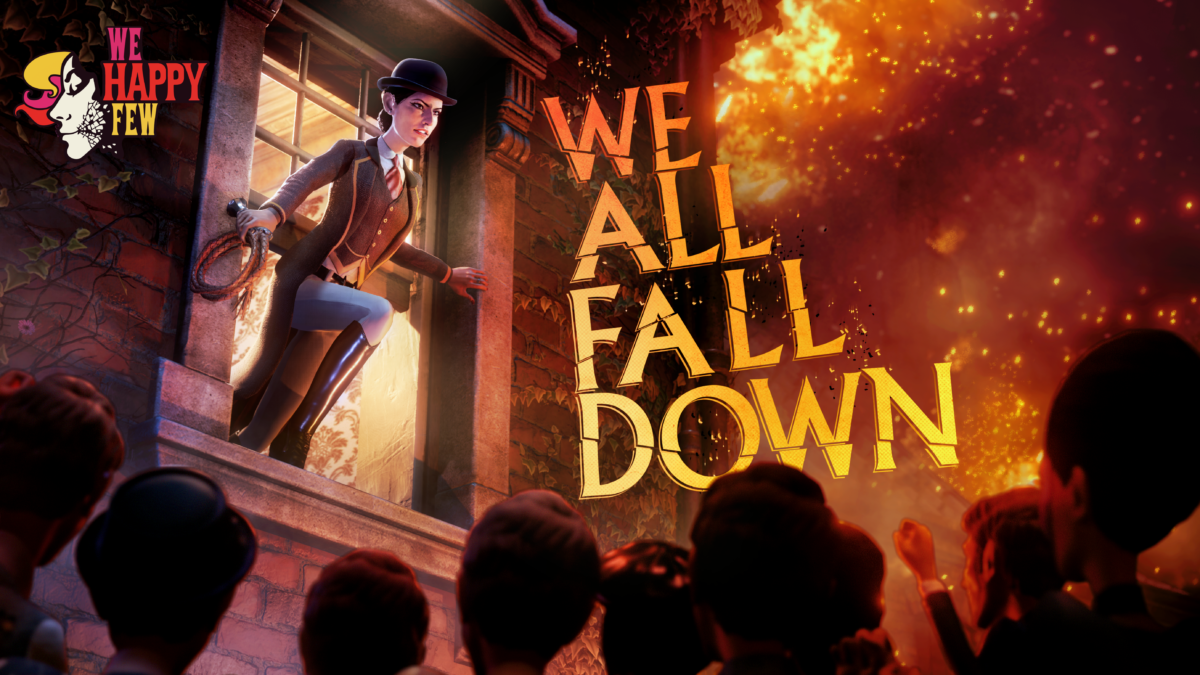 The DLC content will drop you into the shoes of Victoria Byng, a heroine on a mission to deal out freedom to the people of Wellington Wells. The information regarding her is fairly sparse. However, it is noted in the release that she won't hesitate in "burning everything down." Her only goal is to free the people "from their drug-induced prison."
End of days
It looks like you won't have to wait too long to finish out the We Happy Few story. The We All Fall Down final content pack will launch on PC, PlayStation 4, and Xbox One on Nov. 19. The DLC will follow in-line with the other downloadable content packs and bear a US$7.99 pricepoint. But, if you're interested in the rest of the content released to date, then the game's season pass bundles everything together for US$19.99, delivering all other content on top of We All Fall Down.