Disco Elysium received a warm reception back in 2019. The unique and interesting roleplaying game definitely caught plenty of attention, and for good reason. It married excellent writing alongside gameplay mechanics that made it stand out from the pack. Following its stellar launch on PC, Studio ZA/UM's gem will make its debut on consoles later this year as Disco Elysium: The Final Cut. PC players are not left out of it though, as PC players will be able to enjoy the free upgrade as well. Thanks to narrative designer and writer Justin Keenan, we now know what content to expect from Disco Elysium: The Final Cut.
Speaking to Push Square, Keenan detailed some of the new content additions. There will be four new sidequests. Each will focus on one of Disco Elysium's political philosophies. It was important for the players to be able to discover more, and the core of that lies in these new political vision quests.
Keenan added that these quests were part of the original content for the game, but the team was unable to add them until Disco Elysium: The Final Cut. Although the quests may not figure that much into the main story, they still have significance. Players can expect to meet new characters, get some new items, and more. A permanent change to the UI is in the mix as well.
Of course, one of the biggest content enhancements in Disco Elysium: The Final Cut is full voice-acting. This applies even to the dialogue from your skills.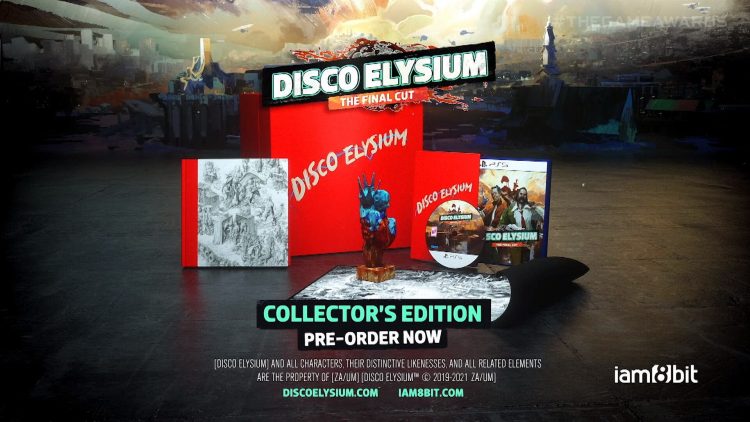 The game is no slouch when it comes to writing, and that has been a huge undertaking. This will make Disco Elysium: The Final Cut that much easier to enjoy for players who have trouble reading text.
Value-adding
Disco Elysium: The Final Cut is not just adding to the gameplay content. The art team at ZA/UM has also added plenty of new details to the world. That means new animations, improved or new portraits, as well as new sound and lighting effects. Talk about a full package.
Disco Elysium: The Final Cut will launch in March. A television series is also in the works.